Tucker Carlson Defends White Supremacy As He Rants Against Networks Condemning It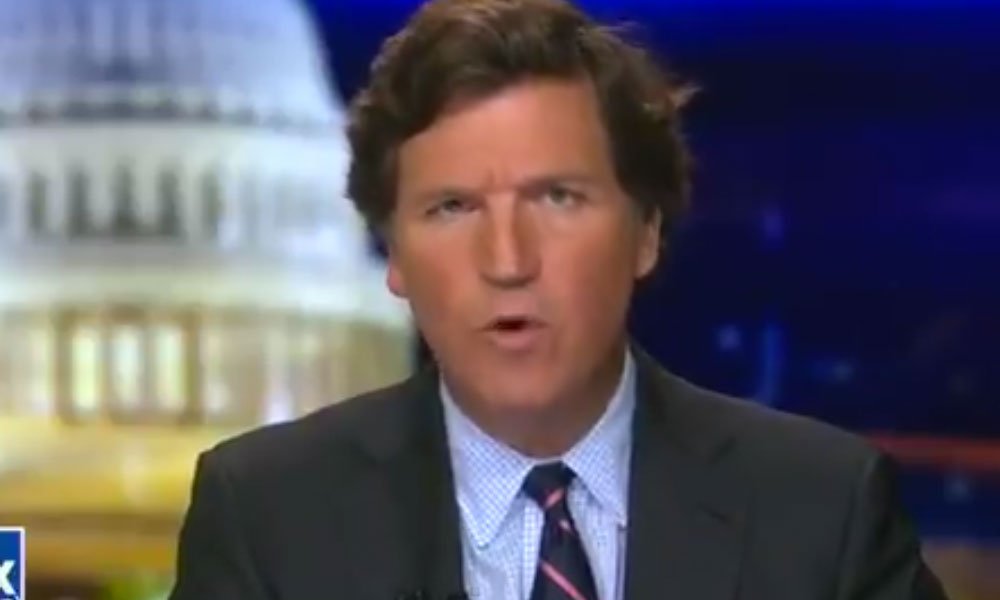 Fox News personality Tucker Carlson went on an angry rant on Friday night arguing about the U.S. Department of Homeland Security warning about the threat of domestic terrorism motivated by white supremacy and lies.
Despite the nation suffering a domestic terrorist attack at the U.S. Capitol earlier this year, Carlson expressed anger at coverage of the National Terrorism Advisory System Bulletin.
"American citizens are more dangerous than foreign terrorists?" Carlson asked in disbelief.
He then attempted to impersonate critics saying, "Fox News is so extreme."
"No show on this channel would ever put that on the air," he vowed. "And if anyone did, people would resign in protest because that is completely untrue and completely reckless."
You can see the right-wing personality rant in the video clip below:
Tucker Carlson says "people would resign" in protest at Fox News if anyone there ever said white supremacy was an equal threat to America as international terrorism pic.twitter.com/ic1wLJsJSQ

— Andrew Lawrence (@ndrew_lawrence) January 30, 2021
RELATED: Cruz, Hawley, McCarthy Hit With Massive Campaign Calling For Their Resignation