'So Far, The Best Possible Defense is Insanity': Legal Experts React to Trump's Interview With Bret Baier on Fox News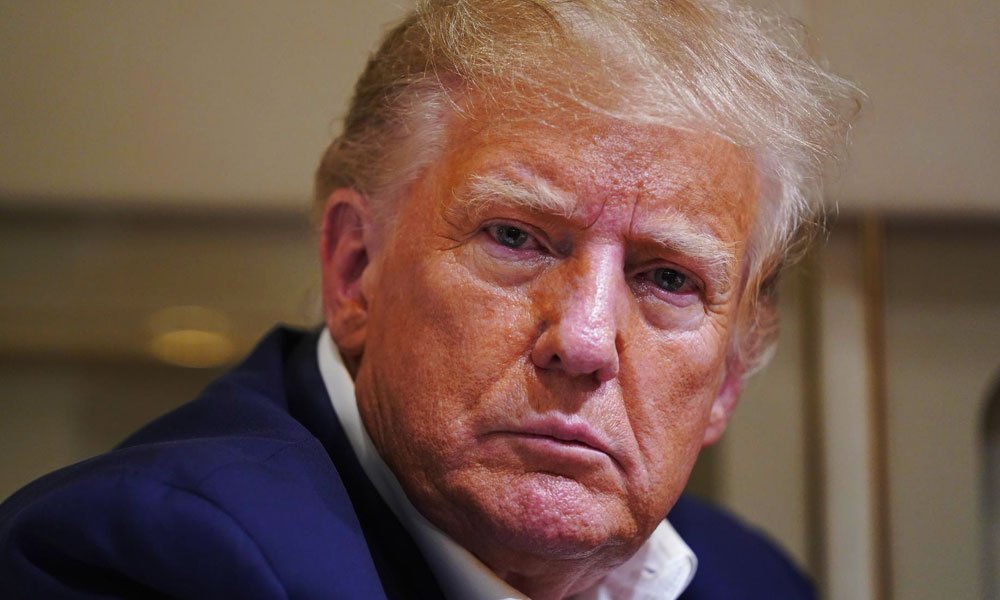 Former President Donald Trump's recent interview with Bret Baier on Fox News has drawn sharp criticism from legal experts who suggest that his comments during the interview could potentially incriminate him.
During the interview, Trump faced questioning about the Department of Justice's investigation into his alleged mishandling of classified documents after leaving office. The former president pleaded not guilty to the charges and denounced the investigation as a "witch hunt."
But social media erupted with discussions on Trump's statements, with numerous legal scholars stunned over his potential self-incrimination. Some attorneys even argued that Trump had effectively admitted to the alleged crimes.
National security attorney Bradley Moss shared a clip from the interview on Twitter, emphasizing the significance of Trump's words and suggesting their use in digital ads by liberal groups.
If this clip is not being aired in digital ads by liberal groups by later tonight they are not doing their jobs. Just brutal. pic.twitter.com/l16rOAMOLp

— Bradley P. Moss (@BradMossEsq) June 19, 2023
Legal scholar Johnathan Turley pointed out that Trump's comments could be admissible as evidence against him, highlighting the level of detail with which the former president discussed the criminal allegations. Turley, who had previously testified in defense of Trump during his first impeachment, described the interview as "extraordinary."
Digesting the extraordinary interview with Trump, the most significant legal element is the stating of his defense to the audiotape. Trump will argue that there was never a document with the Iranian attack plan and that he was referring to material referencing the plan…

— Jonathan Turley (@JonathanTurley) June 19, 2023
Meanwhile, former federal prosecutor Ron Filipkowski remarked on Trump's tendency to disregard legal advice and openly discuss his case on television, highlighting the challenge it poses for his defense.
So far, the best possible defense that has been established is insanity.

— Ron Filipkowski (@RonFilipkowski) June 20, 2023
Trump, who is considering a presidential run in 2024, pleaded not guilty last week on the 37 charges brought against him, dismissing the case as a "witch hunt." However, legal scholars swiftly criticized his responses, with some suggesting that he openly confessed to his alleged crimes.