Mother Flees Houston Home Amid Accusations of Holding 'Missing' Son as Sex Slave For Eight Years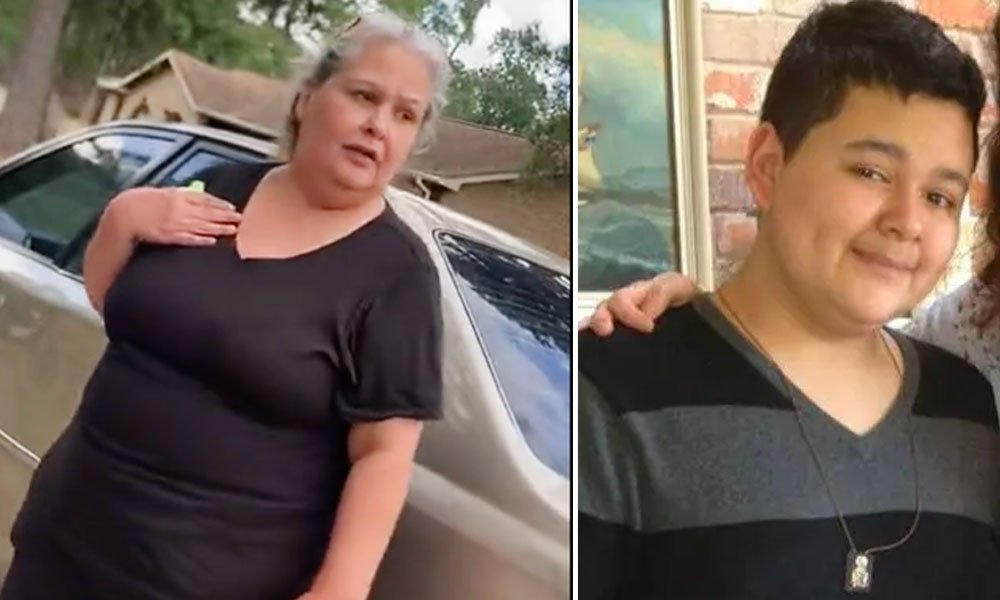 The mother of Rudy Farias, a man who allegedly disappeared in 2015, was seen fleeing her residence at midnight following accusations of using her son as a sex slave. Rudy, now 25, was discovered on June 29 in the doorway of a church, eight years after his mother Janie Santana reported him missing in Houston, Texas. However, shocking allegations have surfaced, suggesting that Santana had been using her son as a sex slave and subjecting him to years of abuse.
After the news of Rudy's return broke, neighbors came forward claiming that he had never actually been missing and was often seen around the neighborhood. The police are now holding a press conference regarding the case, but Santana has not been arrested thus far.
Santana, who works as a security guard overnight and would bring Farias with her to work, allegedly kept him hidden during the day. Disturbingly, Farias has claimed that his mother forced him to engage in inappropriate activities, treated him as a substitute father, and administered hallucinogenic drugs to control him.
A neighbor reported seeing Santana leaving her house in the early hours of the morning, prompting them to contact the authorities. As a result, there was a significant police presence outside her home.
During a meeting with detectives, Farias and Santana shared their account of events with a mediator, Quanell X, who is a local New Black Panther leader and community activist. Farias claimed that his mother had sexually abused and hidden him for the past eight years, alleging that she made him sleep naked with her and play the role of a father.
Santana, who reportedly works as a security guard during the night and brought Farias along, keeping him hidden during the day, was captured on video stating that she expected her arrest. She clarified that when Farias initially went missing, he did not report it to the police, and she denied any involvement in criminal activities.
#RudyFarias | Neighbors shared this video of a conversation with Rudy mom (last night) She stated that police wants to arrest her for hiding Rudy.

— 🕵🏻‍♀️🦋💭L̤̮E̤̮G̤̮🅰️C̤̮Y̤̮🦋💭🕵🏻‍♀️ (@iamlegacy23) July 6, 2023
As news of Farias' shocking claims spread, relatives and neighbors stepped forward, attesting that they had seen him regularly throughout the years, debunking the notion that he was missing. Farias' cousin and aunt informed the police in 2018 that he was at his mother's house, with his grandmother regularly seeing and interacting with him.
Cassandra Lopez, Farias' cousin, expressed relief upon learning of his return but had always doubted the missing person story, believing that he was never truly missing. The situation has left the family eager to reconnect with him, as they feel that a significant portion of his life has been unjustly taken away.
Farias' father, Rudolph Farias III, a Houston police officer, tragically died by suicide in 2014 while facing an internal affairs investigation. Lopez disclosed that their grandmother frequently reported encounters with Farias, although she never provided specific details.
Pauline Sanchez Rodriguez, Farias' aunt and Santana's stepsister, revealed her belief that Santana has been deceitful over the past eight years. She expressed her satisfaction that the truth is finally coming to light.