McConnell Accused Of Cheating In His Reelection: How Did He Win With Only 18% Approval?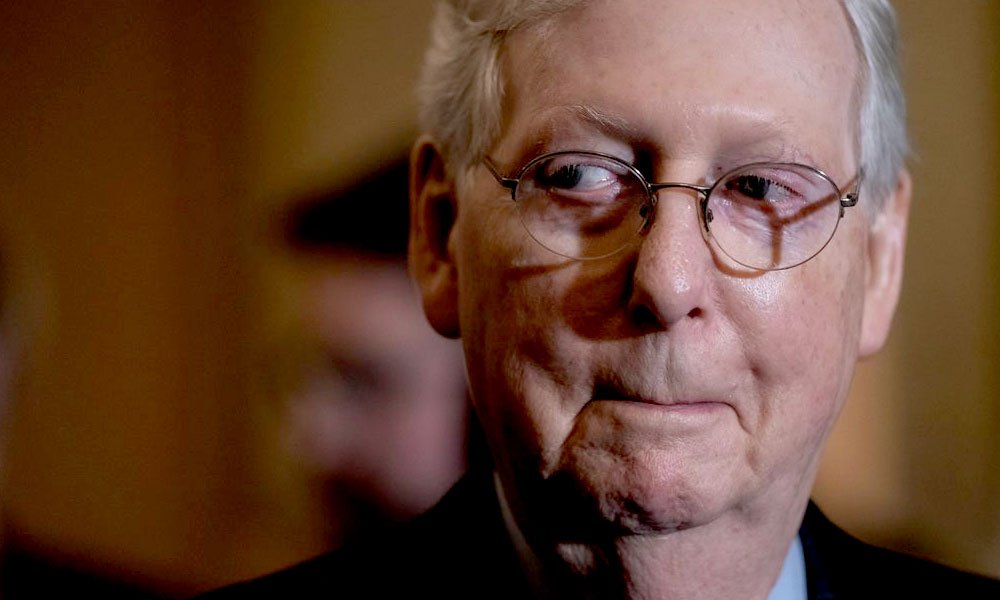 Senate Majority Leader Mitch McConnell was blasted as "utterly useless" and accused of "cheating" to keep his senate seat in the Kentucky election last month.
The accusation came from actress Bette Middler, who pointed out the discrepancy between the Senator's approval rating and the margin of votes in his reelection victory.
Midler retweeted a photo of McConnell next to a list of Kentucky's low rankings among states on health care, education and the economy.
The list showed Kentucky ranking 44th in health care, 38th in education and 39th on the economy, among various other rankings that did not reflect well on the Bluegrass State. The numbers appeared to have been sourced from the U.S. News & World Report's "overview of Kentucky".
"How did he win with an 18% approval rating?" Midler asked, appearing to a refer to a poll from 2017. "F—ing cheated, that's how! #Kentucky, you are keeping us all down. I demand a #KentuckyRecount."
McConnell has been a member of the Senate for 35 years, beating Democratic challenger Amy McGrath in November with 58 percent of the vote despite chronically low approval ratings.
In another tweet, Midler referred to both Kentucky senators McConnell and Rand Paul (R) as "crooks."
Take a look:
He is useless, utterly useless. How did he win with an 18% approval rating? Fucking cheated, that's how! #Kentucky, you are keeping us all down. I demand a #KentuckyRecount https://t.co/tHsptG1puF

— bettemidler (@BetteMidler) December 10, 2020
You know they are both taking it in. Two MORE crooks! #uselessmoscowmitch #uselessaynrandpaul #useless https://t.co/LH3hqF1NPa

— bettemidler (@BetteMidler) December 10, 2020