Internet Torches Matt Gaetz For Whining About Media Focusing On Him Instead Of Andrew Cuomo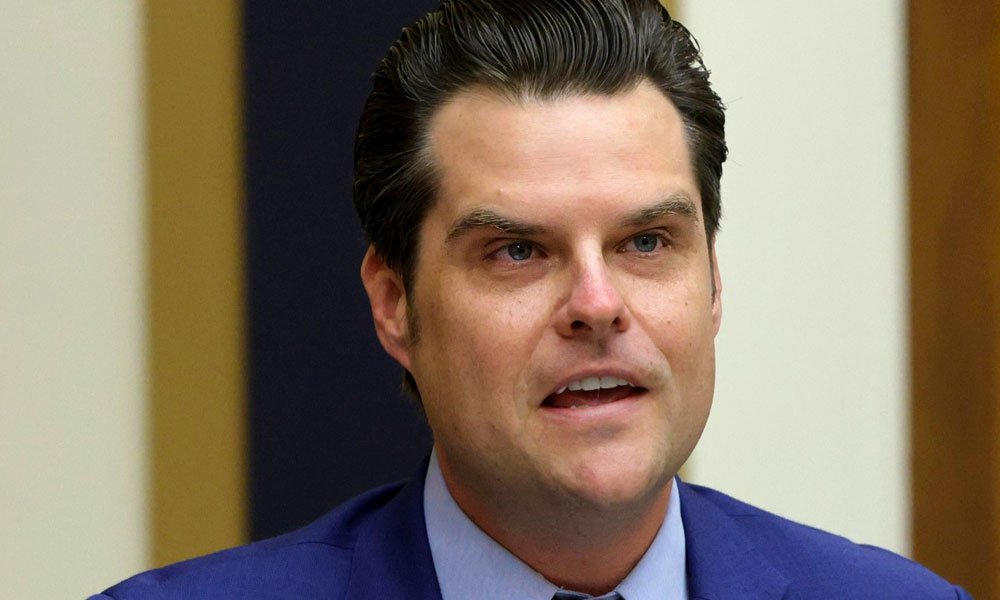 GOP Rep. Matt Gaetz, of Florida, is being roasted across all corners of the internet after he weighed in on newly revealed sexual harassment allegations against New York Democratic Gov. Andrew Cuomo (D).
Gaetz, who's under investigation by the FBI for alleged sex-trafficking of a minor, fired off a tweet complaining about the media treating him worse than Cuomo.
"If he were a Republican, he wouldn't even need one named accuser for the media to smear him," Gaetz wrote, in an apparent reference to his own case.
Gaetz's tweet came in response to a tweet from Texas GOP Congressman Pat Fallon, who wrote: "Just imagine how the mainstream media would be covering the Cuomo scandal if he were a Republican."
As expected, Twitter users had a lot to say about Gaetz's complaint:
He'd be elected president if he was a Republican 🤡 pic.twitter.com/8koXAIN5Wh

— VacciNostraDonny 💉 (@Nostradonny) August 3, 2021
Pedophile comments on serial abuser https://t.co/ajev4M2iW5

— Chris F (@Chris8_F8) August 3, 2021
What about one unnamed underage female accuser? https://t.co/fL83XQK2bM

— Herrmann and Kane (@HerrmannKane) August 3, 2021
I know right! At least the women were adults and he didn't rape any of them

— Dirk (@johnjacksonny) August 3, 2021
— Robert Dale Asher (@daddytoangelbri) August 3, 2021
Sit this one out venmo dude. https://t.co/yYxhhObHvU

— David Weissman (@davidmweissman) August 3, 2021
Matty, I think you better sit this one out. Yours do have names and you also have accomplices talking. https://t.co/uwDxBvMUAZ

— Duperdar (@duperdar) August 3, 2021
Trump had 29 plus one viable rape case plus on audio confessing to pussy grabbing https://t.co/3moaUnmLCy

— Samantha Legere (@legere_samantha) August 3, 2021
DO YOU MEAN ONE VENMO RECEIPT?!? @FBI @TheJusticeDept

— ChickenBarr (@barr_chicken) August 3, 2021
IF HE WERE A REPUBLICAN, NO REPUBLICANS WOULD BE CALLING FOR HIS RESIGNATION.

— Ron DuhSantis 🅟🅐🅡🅞🅓🅨 (@GovRonDuhSantis) August 3, 2021
— MsWinTheClouds (@win_clouds) August 3, 2021
While I believe Cuomo should resign, maybe this is a fight you should stay out of, Matty.

— Freeing Myself (@gufsfan) August 3, 2021
Matt Gaetz .. don't worry ….you will soon be grabbing the headlines

— Roy Turner (@Artie231964) August 3, 2021