In Surprise Move, Senate Allows Classified Evidence From Pence's Office For Impeachment Trial: Report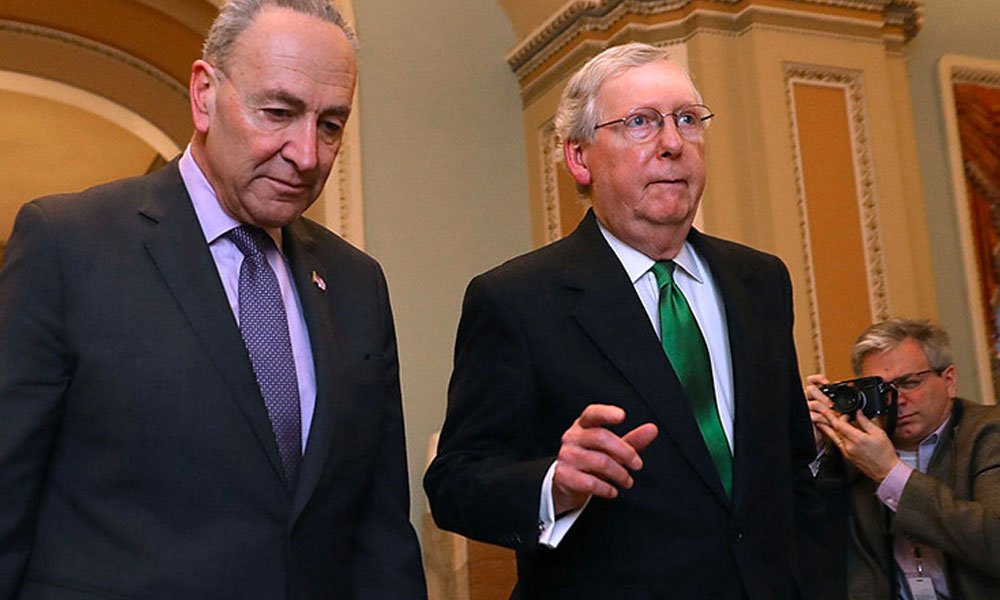 In a surprise move, Senators on Wednesday night agreed to admit a classified document from an aide to Vice President Pence into the impeachment trial following closed-door deliberations, The Hill reported Thursday.
The one-page document relates to a phone call that took place between Pence and Ukrainian President Volodymyr Zelensky a week before Zelensky met with President Trump at the United Nations.
This latest development is a win for House Democrats who have unsuccessfully pressed the White House to declassify the document, which Pence aide Jennifer Williams submitted to the House in late November to supplement her public testimony earlier that month.
House managers who function as prosecutors in Trump's Senate trial continued to criticize the White House's refusal to declassify the evidence and urged senators on Wednesday to review its contents.
"I've read that testimony. I will just say that a cover-up is not a proper reason to classify a document," said Rep. Zoe Lofgren (D-Calif.), one of the managers. "In case the White House needs a reminder, it's improper to keep something classified just to avoid embarrassment or to conceal wrongdoing."
In her public testimony before the House Intelligence Committee in November, Williams, a special adviser on Europe and Russia, described her alarm while listening in on the July 25 phone call between Trump and Zelensky that is at the heart of the impeachment proceedings.
Williams also said Trump's mention of specific investigations into political rivals was "unusual and inappropriate" and "shed some light on possible other motivations behind a security assistance hold."
A week after her public testimony, with her recollection refreshed, Williams submitted a classified document to the House describing a September phone call between Pence and Zelensky.
According to The Hill, Williams's evidence may be accessed by senators in a classified setting but will not be made public, according to the terms of the closed-door agreement announced late Wednesday by Chief Justice John Roberts, who is presiding over the trial.