'I Stopped Being Careful': Rudy Giuliani Fumes After Being Named 'Co-Conspirator' in 2020 Election Indictment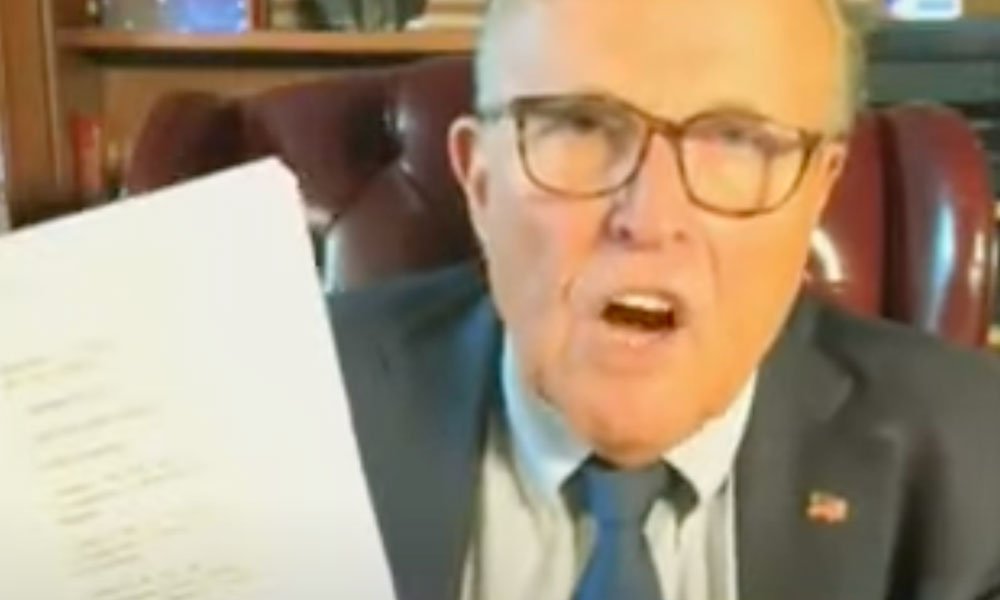 During a NewsMax interview on Tuesday, former Donald Trump attorney Rudy Giuliani slammed the U.S. Department of Justice special counsel, Jack Smith, after the former president was indicted for allegedly attempting to overturn the 2020 election and Giuliani was among five co-conspirators named in Smith's criminal complaint.
According to the now-defunct House January 6 Committee, Giuliani has repeatedly spread falsehoods about President Joe Biden's election victory, actively worked to overturn the 2020 election, and is also facing a civil defamation suit from Georgia election workers.
NewsMax host Eric Bolling cautioned Giuliani about what he says since Smith still holds significant influence as the special investigator and prosecutor, potentially impacting Giuliani's and others' futures.
In response, the former New York mayor fumed that he "stopped being cautious long ago" and Giuliani condemned Smith for pursuing the case, suggesting that Smith should reconsider his career choice due to his actions violating the right to free speech of an American citizen.
"You know, I, I want, you know, yours and others future long ago, stopped being careful and I didn't worry, I don't worry about the Jack Smiths of this world," Giuliani said. "I have a chapter in my book so called stand up to bullies. So here's what I say to Jack Smith after the Supreme Court threw out your case, which you should have been a disgrace and you should have gone and found another profession because you don't belong in this one."
He added: "This one will be your legacy violating the right of free speech to an American citizen. Never mind whether he was president or not. It could be anybody. He could be a homeless person. You don't get to violate people's first amendments, right? Smith, no matter who the hell you are or no matter how sick you are with Trump derangement syndrome. And this isn't the first time you've acted like an unethical lawyer. It should be the last."