You're Not 'Megan Thee Stallion': Fox News Pundit Scolds Lauren Boebert For Pretending To Be a Celebrity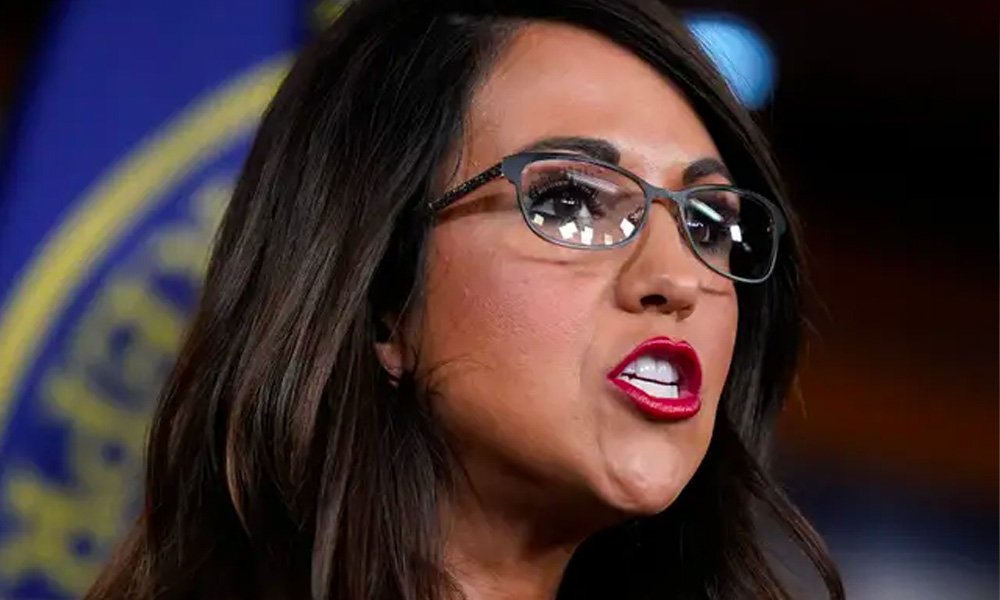 Raymond Arroyo, a Fox News contributor, ripped Rep. Lauren Boebert (R-CO) and urged her to exercise restraint following her removal from a performance of "Beetlejuice" at a Denver theater due to disruptive behavior.
Arroyo made this statement on Laura Ingraham's prime-time show, emphasizing that Boebert holds the position of congresswoman for Colorado and should not behave like a celebrity like Megan Thee Stallion, as he referenced the rapper from "WAP."
"You are the congresswoman of Colorado, not Megan Thee Stallion," Arroyo said before expressing his belief that her upcoming reelection campaign might prove challenging. "So, slow your roll. Have some self-restraint," he added, before predicting: "It's going to be a very difficult reelection season for her, I think."
Earlier in the segment, Arroyo highlighted instances where Boebert had been captured on camera in compromising situations, such as taking photos during the show, vaping around other patrons, and engaging in public displays of lewd acts with her boyfriend. He also mentioned her inappropriate gesture to an usher as she was escorted out of the theater.
Ingraham, without providing any supporting evidence or anecdotes, asserted that footage of misbehaving Republicans tends to surface more quickly than that of Democrats engaging in similar behavior.
Arroyo responded by stating that he approaches these issues impartially and believes that both dress codes and codes of conduct are essential, alluding to conservative criticism of Senate Majority Leader Chuck Schumer's modification of the Senate's informal dress code.
After initially downplaying the incident, Boebert later issued an apology, blaming her behavior to her "overtly animated personality". She also mentioned ending her relationship with her date and advised checking party affiliations before going on future dates, alluding to reports that he is a Democrat.
Boebert is expected to face a tough reelection battle, as she narrowly defeated former Aspen Councilmember Adam Frisch in the 2022 midterms after a recount, and Frisch is running against her again in 2024.
See the segment below form Fox News.