Woman Who Attacked Black Teen And Falsely Accused Him Of Stealing Her Phone Pleads Guilty To Hate Crime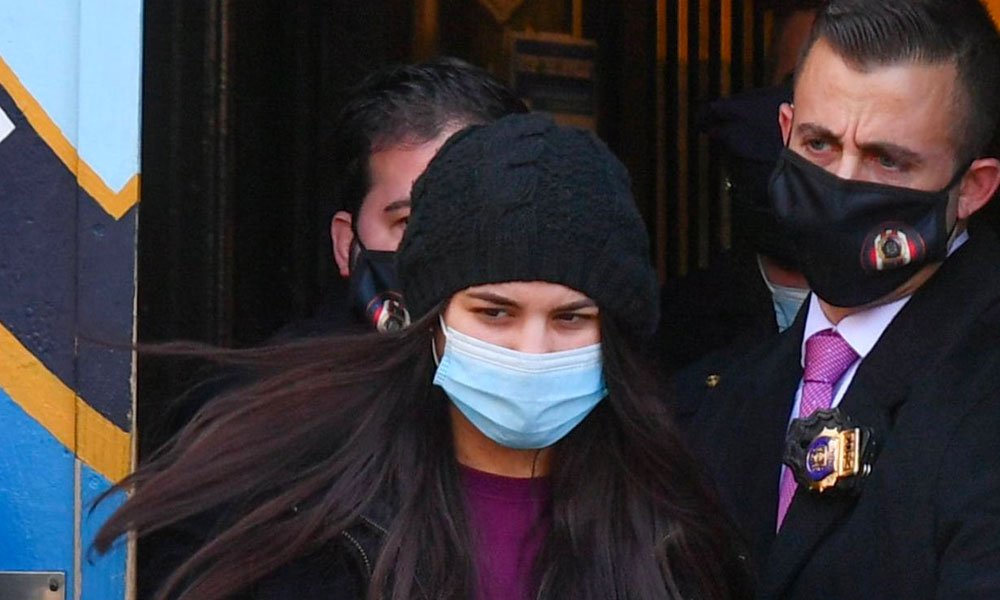 A California woman who was captured on video attacking a Black teenager in a New York City hotel lobby while falsely accusing him of stealing her cell phone, has pleaded guilty to unlawful imprisonment in the second degree as a hate crime, CNN reported Tuesday, citing an announcement from the Manhattan District Attorney's Office.
Miya Ponsetto, 23, attacked 14-year old Keyon Harrold Jr. in December 2020 and claimed that the teen, who was with his father at the Arlo Hotel, had stolen her cell phone.
However, investigators later determined that he did not. Ponsetto ultimately was arrested for filing a false report and later charged with a felony hate crime.
Footage of the incident quickly went viral, with many accusing Ponsetto of racially profiling the teen. The incident also occurred as continued calls for racial justice and police reform were the highest they'd been in years due to the deaths of Black people — like George Floyd and Breonna Taylor — at the hands of law enforcement officials.
As part of the plea deal, Ponsetto, 23, must follow the probation terms for a separate case in California, attend counseling and avoid further criminal incidents.
If she doesn't comply, Ponsetto could go to prison for up to four years, prosecutors said.