Trump Says Americans Who Got Killed In War Are 'Suckers' And 'Losers': Report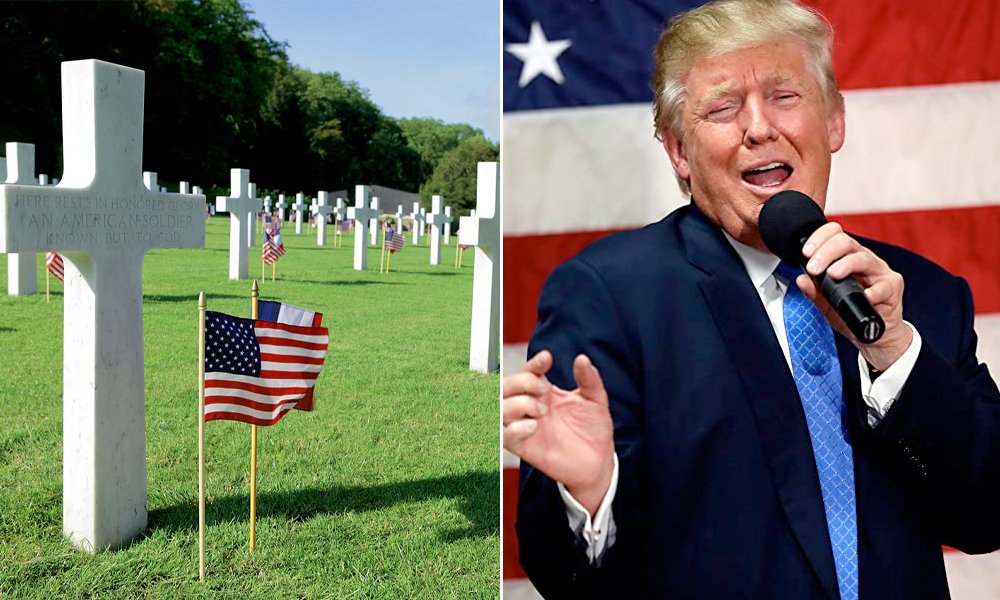 In 2018, Donald Trump canceled a visit to the Aisne-Marne American Cemetery near Paris. According to the president, he canceled because the bad rain wouldn't allow the helicopter to fly and Secret Service wouldn't drive him there.
Now, according to a new Atlantic report, those claims have been called lies by people familiar with the situation.
The Atlantic reported that four people with firsthand knowledge the conversation from that day explained exactly why Trump didn't make his scheduled visit.
In a conversation with senior staff members on the morning of the scheduled visit, Trump said, "Why should I go to that cemetery? It's filled with losers." In a separate conversation on the same trip, Trump referred to the more than 1,800 marines who lost their lives at Belleau Wood as "suckers" for getting killed.
This isn't the first time Trump has disrespected war heroes. Trump once attacked the late John McCain, who was a Prisoner of War to the North Vietnamese for five years.
"He's not a war hero," Trump said in 2015 while running for the Republican nomination for president. "I like people who weren't captured."
You can read more of the report HERE via The Atlantic.
RELATED: Lincoln Project To Launch 'Facebook Army' To Take Down Trump: Report