Trump Lashes Out At 'Stupid' Republicans For Criticizing Him And Backing Joe Biden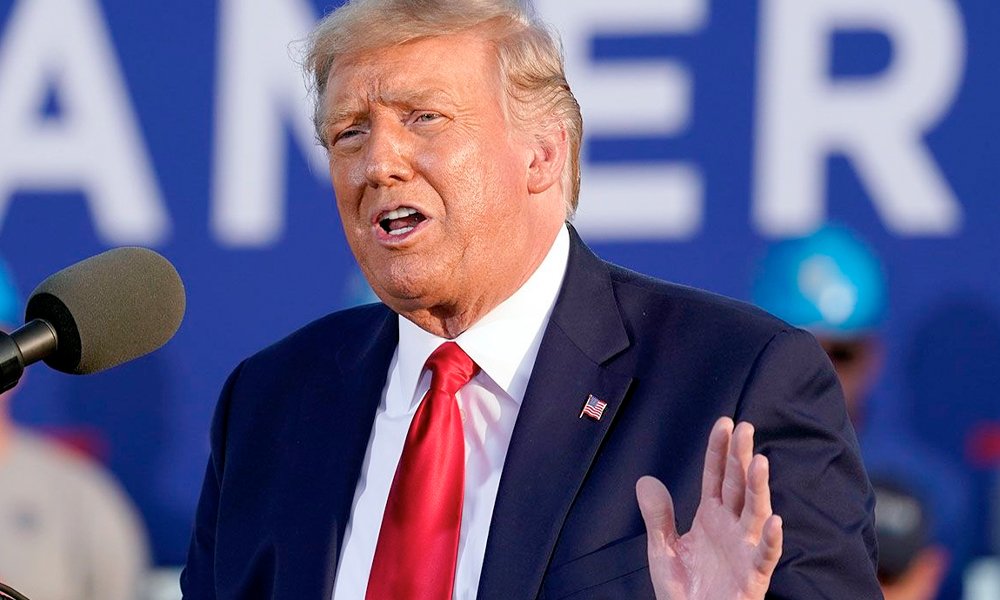 Over the weekend, Donald Trump went on a trove of rallies across the country. In one of his stops, the president decided to lash out at his own political party for criticizing him and warned of a "bloodbath" on November 3.
While speaking at a rally in Nevada, Trump lashed out at Republicans, noting the recent comments made by Republican Senator Ben Sasse of Nebraska.
Last week, Sasse was caught telling his constituents that Trump "kisses dictators' butts," mistreats women and uses the White House as a business.
Other Republicans have warned of electoral losses in the polls that will include congressional races, including Senator Ted Cruz, who like Sasse said there was a risk of a "bloodbath."
Even Trump's most loyal ally in the Senate, Lindsey Graham, said that Democrats have a "good chance" at taking back the White House.
"We have some stupid people," Trump said at the rally in Carson City, Nevada's capital.
"We have this guy Sasse, you know, wants to make a statement… The Republicans have to stick together better."
Trump appears nervous and desperate as we inch closer to Election Day.
RELATED: 'I'm Voting Against My Party… But For My Country': Lifelong Republican Turns On Trump, Will Vote Biden