Trump Lashes Out At Judges, Prosecutors, Invokes 'Freedom Or Death' In Latest Rant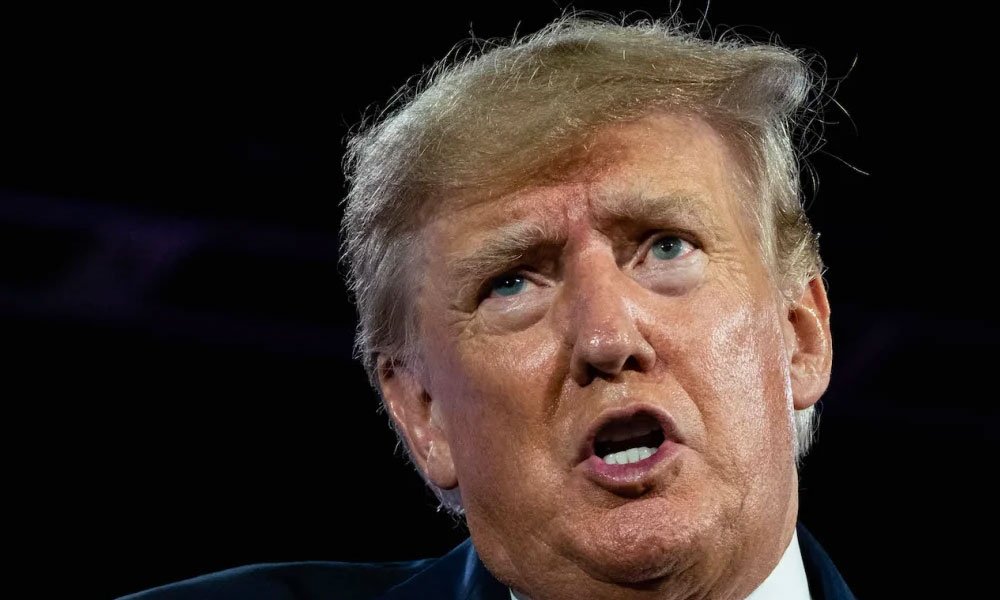 Donald Trump on Thanksgiving day railed against the Justice Department, singling out one of the prosecutors investigating alleged misconduct and the judges hearing the case. The former president also attacked his former accounting firm for cooperating with them.
"The Manhattan D.A. Case should never have been brought," Trump wrote on his Truth Social website. "This case should be dismissed immediately, and the large, highly paid and 'prestigious' accounting firm that we relied on to do their job, but didn't, should pay us a fortune in damages," he added.
"So, it has now come out at trial that we knew nothing about it, made no financial gain, and the highly paid and respected accounting firm must bare responsibility. FREEDOM!"
Minutes later, he returned to Truth Social to post the quote, "Give me freedom or give me death."
But he wasn't done.
Less than one hour later the angry former president tore into judges and justices, complaining that "it is almost impossible to get a fair decision on a case if you are a Republican. Sorry, but that's just the way it is!"
He then claimed complete innocence before calling the investigations by special prosecutor Jack Smith as a "rigged scam."
The so-called investigation of me by a Radical Left Prosecutor, who is totally controlled by Eric Holder and Obama, is a RIGGED SCAM." Trump wrote. The "Justice" Department & FBI are CORRUPT, in fact offered $1,000,000 to Christopher Steele to lie, told Facebook that Hunter's Laptop was Russian Disinformation when they knew it was not, and paid people to "get Trump." Did nothing wrong on Jan 6th (Peacefully & Patrioticly), or with Documents (Check out past presidents)."