Trump Kicks Off Monday With Raging Tirade Against Robert Mueller, FBI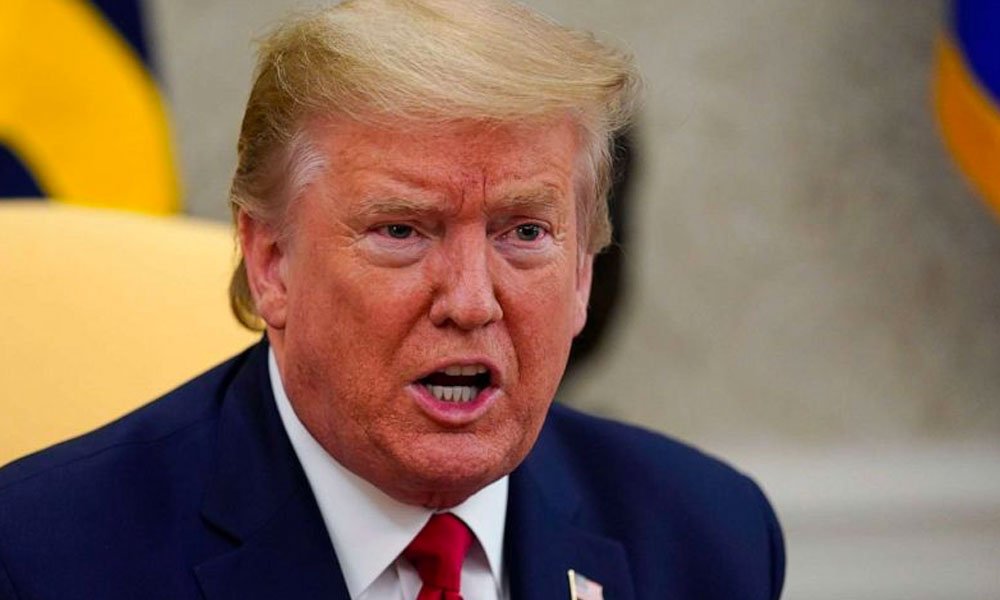 With just 50 days to go until the 2020 presidential election, President Donald Trump kicked off his week with a raging tirade former special counsel Robert Mueller's investigation into the 2016 election.
In a series of tweets, Trump demanded that the Department of Justice prosecute the investigators on Mueller's team, saying that "action must be taken" over reports that Mueller's team wiped data from their phones, and called former FBI agent Peter Stzrok an "idiot" and a liar.
Trump also called the FBI "pathetic" for not doing more to investigate Mueller's team.
The president's tweets come at a time when polls suggest he is significantly trailing Democratic rival Joe Biden less than two months before the election.
Read Trump's tweets below:
— Donald J. Trump (@realDonaldTrump) September 14, 2020
Action must be taken! https://t.co/ELlsxLld8a

— Donald J. Trump (@realDonaldTrump) September 14, 2020
He's BOTH! https://t.co/MLS8OySh6N

— Donald J. Trump (@realDonaldTrump) September 14, 2020
Pathetic! https://t.co/pncz3G0hg3

— Donald J. Trump (@realDonaldTrump) September 14, 2020