Trump Goes Back To Making Fun Of Joe Biden For Wearing A Mask During Press Conference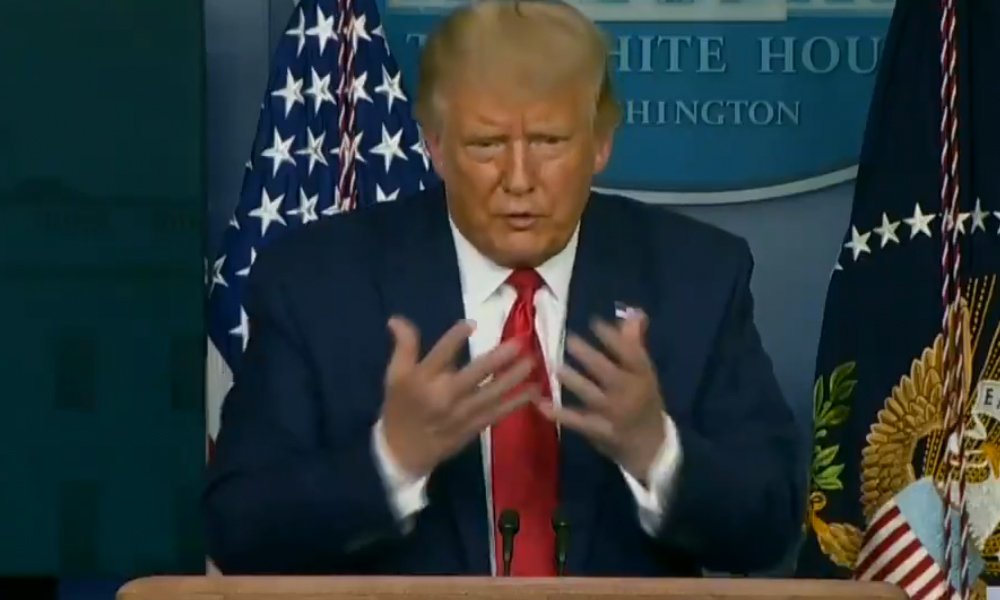 During Wednesday's coronavirus press briefing, Donald Trump launched an attack on Joe Biden for wearing a mask during a pandemic.
Trump, who purposely downplayed COVID-19, thought it would be wise to make fun of Biden for setting an example by wearing a mask in public.
Trump accused Biden of only wearing a mask to hide his face. He then went on to brag about drawing big crowds during a pandemic.
Take a look at his remarks in the video clip below:
Trump says that Joe Biden wears a mask because he doesn't want "to expose his face," not to set an example for the country or to slow the spread of Covid pic.twitter.com/u3qNvg16yM

— Aaron Rupar (@atrupar) September 16, 2020
RELATED: Biden Brilliantly Responds After Trump Blames Him For His Presidency Failures: 'I'm Not The President'