Biden Brilliantly Responds After Trump Blames Him For His Presidency Failures: 'I'm Not The President'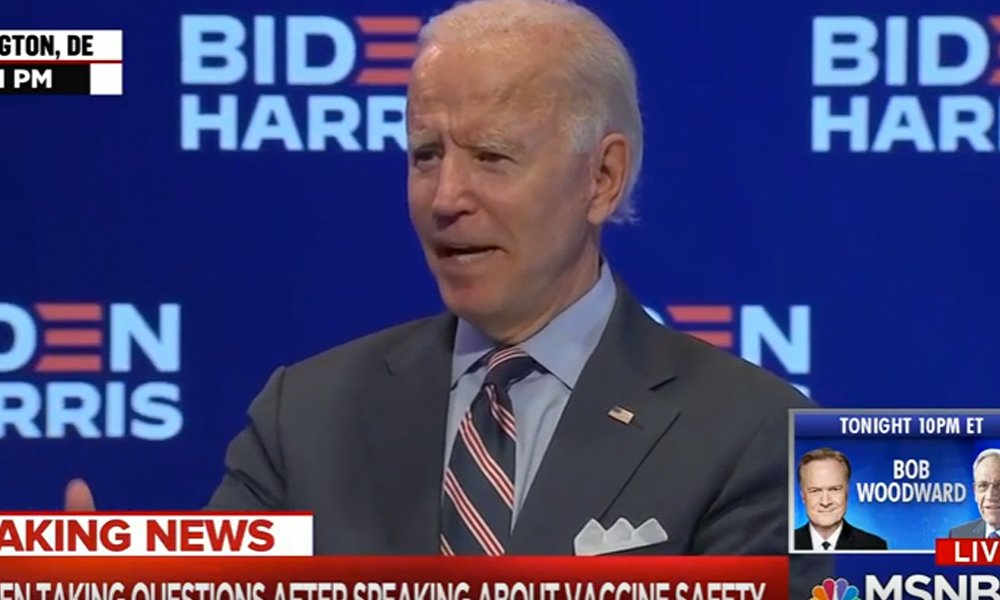 Donald Trump loves to divert his failures by blaming his predecessor former President Barack Obama and former Vice President Joe Biden.
On Wednesday, Biden reminded the world during a press conference that Trump should take responsibility for his failures by reminding him that he's the president.
Biden, who had met with a panel of scientists for a briefing about the coronavirus and the development of a vaccine, was asked about his mask mandate.
This came after Trump spent Tuesday night at the ABC Town Hall saying that if Biden wanted a mask mandate then he should have implemented one in the past three years.
This appears to be another Trump diversion.
"Well, first I found it fascinating the president said, 'Biden didn't put in a mask mandate.' I'm not the president," Biden leaned into the microphone and whispered.
Take a look at the footage below:
RELATED: CNN Host Slams 'State TV' Fox News After Laura Ingraham Claims ABC Trump Town Hall Was An 'Ambush'