Trump Explodes At Fox News, Wall Street Journal Over 'Dumbest Poll Yet'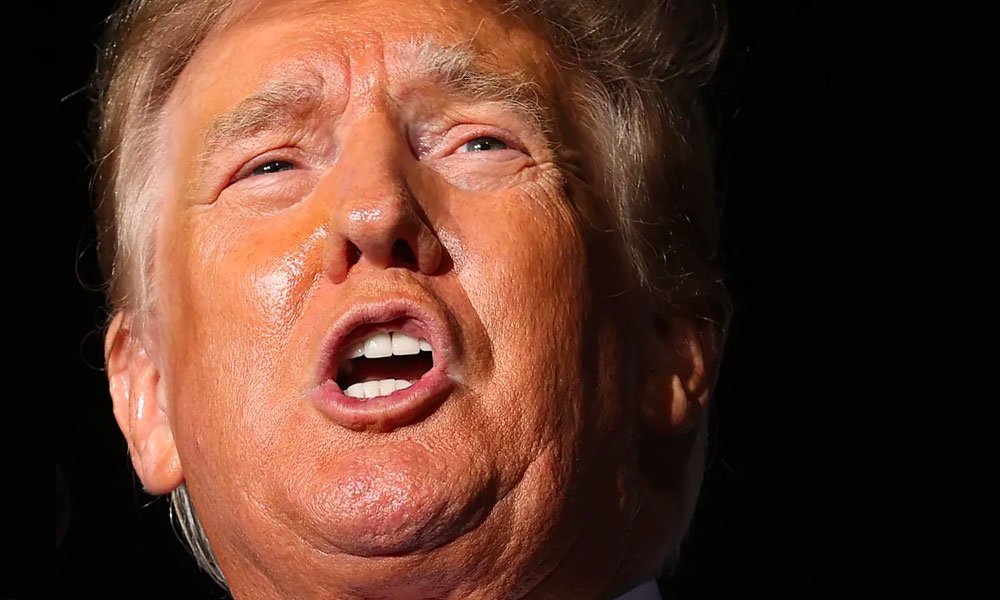 Donald Trump launched an attack on Fox News and the Wall Street Journal around midnight on Saturday, accusing the media companies of supporting Gov. Ron DeSantis (R-FL) in his presidential nomination campaign. He also blasted a recent Fox survey as "dumbest poll yet' because he was not included.
Using his Truth Social platform, the former president wrote: "The Globalists over at FoxNews and their subservient 'paper,' The Wall Street Journal, in their never ending quest to stop America First, and give Ron DeSanctimonious one last HOPELESS push, have created the dumbest Poll yet. It states 'What candidates are you voting for among likely GOP primary voters who WATCHED THE DEBATE?'"
He then made a wild claim about the popularity of his interview with former Fox News personality Tucker Carlson during the Republican Party debate and predicted a decline in viewership and ratings for the conservative network, asserting that they would continue to lose audience.
"I wasn't going to bring this up but no TRUMP VOTER watched the debate, which was the lowest rated ever, because they were ALL watching my interview with Tucker Carlson!" he added.
In his initial post, he criticized Fox News and The Wall Street Journal for allegedly favoring DeSantis and creating an unintelligent poll. Trump asserted that no Trump supporters watched the debate due to their interest in his Tucker Carlson interview.
In a subsequent post, he highlighted the impressive viewership of his interview compared to the debate and warned that Fox News needed to align with the MAGA movement to avoid further decline in viewership and ratings.
"Page 2: The Interview has, at this moment, 260,000,000 Views, the biggest of all time, whereas the FoxNews Debate had only 11,000,000 Viewers. End of story! If FoxNews doesn't get on board the greatest MOVEMENT of all time, MAGA, they will continue to Hemorrhage Viewers and Ratings – They will never come back – The beautiful Golden Goose will be forever gone!"