Sarah Palin Says 'Entire Country' Should Be Angry That She Lost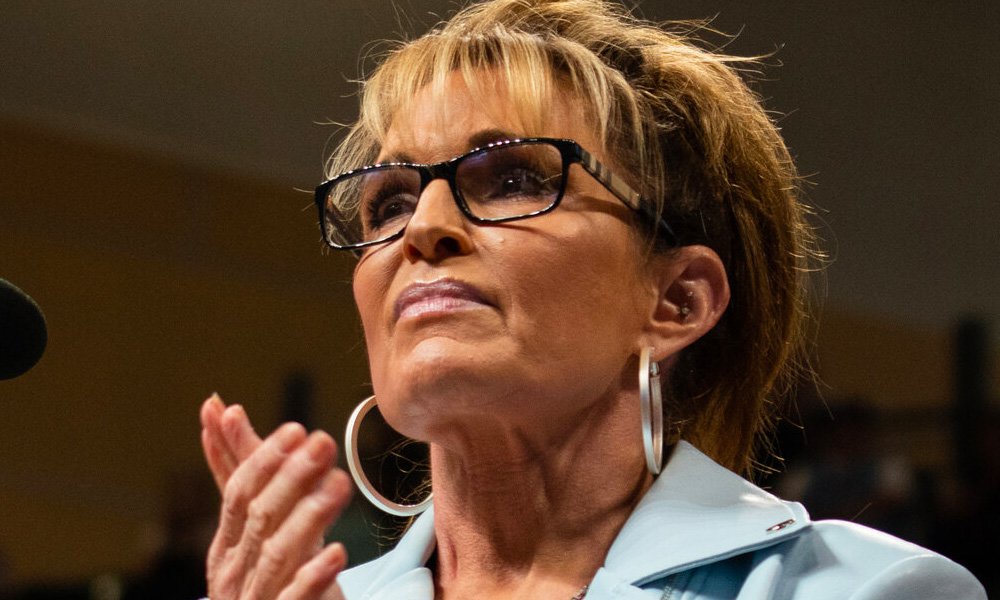 Former Alaska Governor and failed House candidate Sarah Palin thinks you should be outraged that she is not heading to Congress. That's what she told an interviewer this week on Real America's Voice, a right-wing YouTube channel.
Palin blamed her defeat on Alaska's new ranked-choice voting system, which allocates the votes of defeated candidates after a first round of voting to the top two remaining candidates based on the personal preferences of voters. The system was used in the state's recent special House election in which Palin lost to Mary Peltola, a Democrat.
"It was the political establishment that created this system with the ranked-choice voting," Palin declared. "And, without encouraging the other Republican to drop out once he got thumped three times."
"Others should be outraged about what's going on here, because our system is harming the rest of the US," she concluded.
She is also leaning into a common Trumpworld tactic of alleging election fraud after a loss, calling ranked-choice voting a "newfangled, cockamamie system" and alleging without evidence that it was "very, very potentially fraught" with fraud.
The fury of her supporters has not been quelled by explanations of what actually happened as she has continued to rage against Alaska's new system in the days since her defeat.
It's unclear if the former governor plans to adjust her strategy for November, when she and Ms. Peltola will fight a rematch.
Watch Palin's complain below:
Sarah Palin says her election was rigged "by this newfangled, cockamamie system" of ranked-choice voting which "allows liberals to skip on in," and it's "a very, very potentially fraught with fraud system." pic.twitter.com/PPDXE4yNU1

— Ron Filipkowski 🇺🇦 (@RonFilipkowski) September 7, 2022