Reporter Drops New Damning Information On Trump And Epstein Connection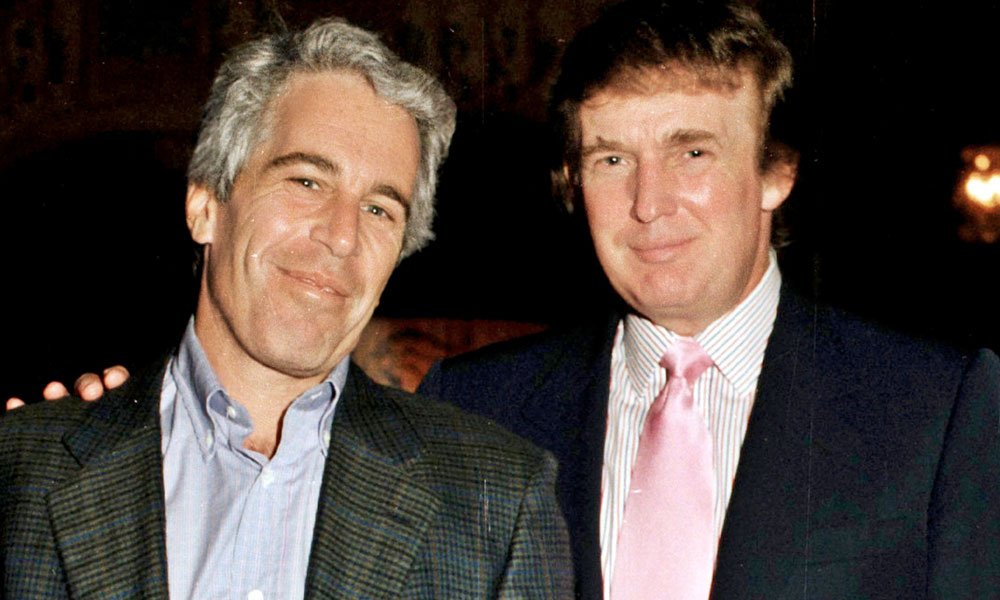 Excerpts from American Kompromat by Craig Unger, out Jan. 26, is detailing an "epic bromance" that Donald Trump had with accused sex trafficker Jeffrey Epstein, a new Vanity Fair report revealed Thursday.
The book describes how Trump and Epstein would often share young women.
"Trump was often the center of [Ghislaine] Maxwell's attention, and women who entered Trump's orbit sometimes ended up being associated with both Trump and Epstein, spending part of their time living in a Trump Tower condo and part in Florida, at Mar-a-Lago or one of Epstein's homes."
The book also quoted a September 2016 deposition that Epstein was forced to give. He was asked if he ever socialized with Trump in the presence of girls under the age of 18. Epstein took the Fifth.
"Trump Model Management allegedly indulged in many of the dubious practices that MC2 did, such as violating immigration laws and illegally employing young foreign girls," the book says. "Three former Trump models, all non-citizens of the U.S., told Mother Jones in 2016 that Trump Model Management profited by using foreign models who came to the United States on tourist visas that did not allow them to work here. And two of the former models said that Trump's agency suggested they lie on customs forms about where they planned to live. All of which meant they were perpetually scared of getting caught and pretty much at the mercy of the agency."
You can read the excerpt of the book at Vanity Fair.
RELATED: Trump's Tax Attorneys Quit As NY Attorney General Closes In On The Former President