'Putin Has Not Decided Yet': Russia State TV Considering 'Reinstalling' Trump as President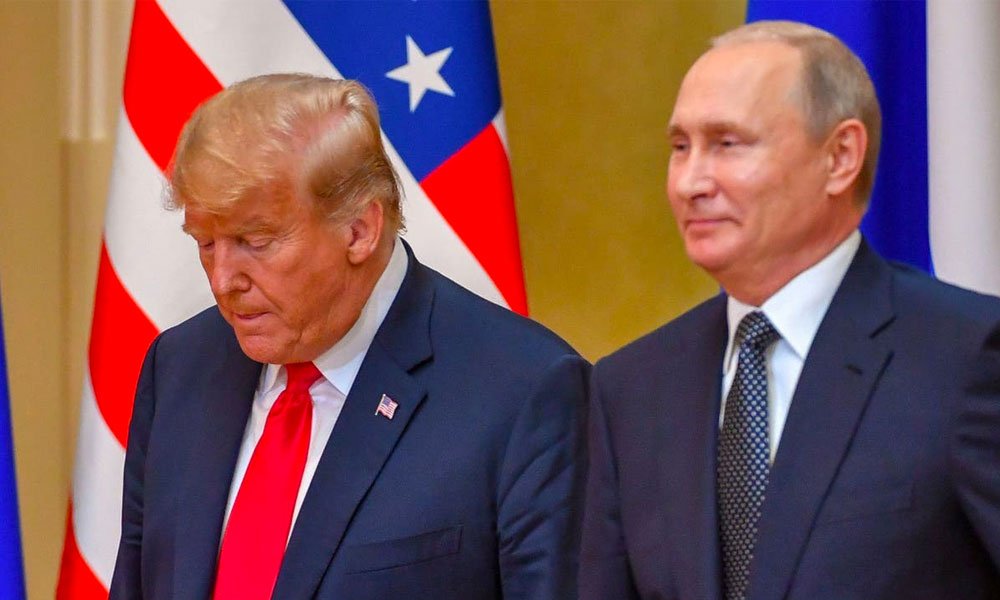 A Russian state television host has suggested that Russia is considering whether to "reinstall" former President Donald Trump "again" as president of the United States in a future election.
In a clip from Russian State television shared and translated by Julia Davis, a columnist for The Daily Beast, host Olga Skabeeva said that Trump "promised" the other day to "destroy the Russian Federation, to destroy [Russia President Vladimir] Putin's hegemony, as he put it."
Panelist Alexander Kamkin, who was identified as a political scientist, responded: "That is excellent, if Trump becomes the president, we will know his geopolitical goals." But Skabeeva interjected that Russia will "have to think whether to reinstall him again as the American president," adding that the country has not "decided yet."
As Skabeeva and Kamkin spoke, the station played a brief clip in the background of Trump speaking at a rally in Conroe, Texas. The clip included no audio of what the former president was saying.
It's worth noting that no one has been able to locate any instances in which Trump has ever promised to destroy Russia and "Putin's hegemony."
In fact, Trump has been a fervent defender of Putin and his regime.
Meanwhile on Russian state TV: annoyed by Trump reportedly promising to destroy the Russian Federation and Putin's hegemony, state TV host Olga Skabeeva said that Russia "will have to think whether to re-install him again as the American president. We haven't decided yet." pic.twitter.com/EVh1o13gmI

— Julia Davis (@JuliaDavisNews) July 5, 2022