Police Find 'Sound-Proof Basement' in Gilgo Beach Serial Killer Suspect's Home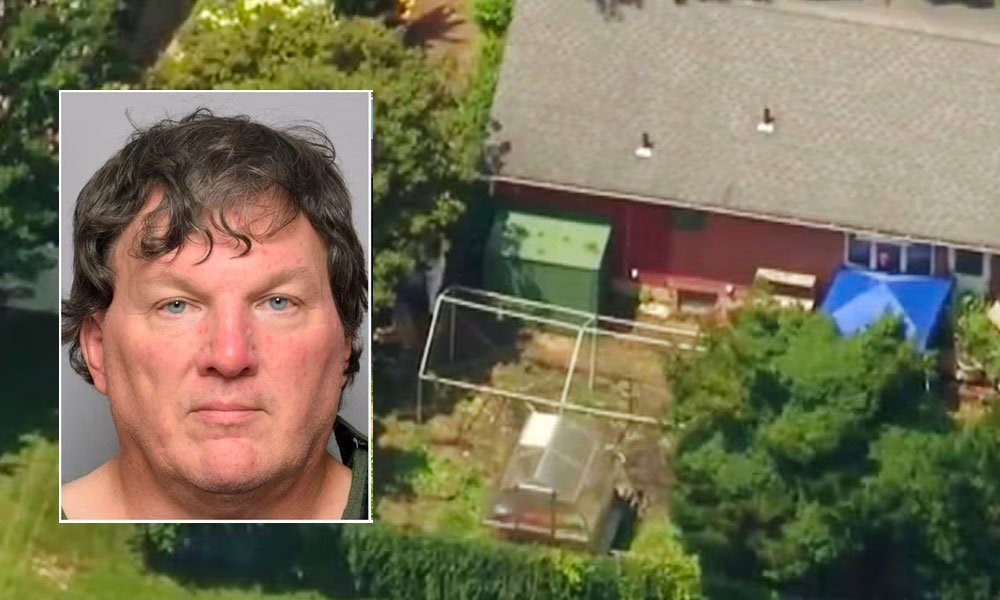 In a significant development in the Gilgo Beach serial killer case, authorities have conducted a major excavation at the residence of the prime suspect, Rex Heuermann. The 59-year-old architect has been charged with multiple counts of murder, including the deaths of Megan Waterman, Melissa Barthelemy, and Amber Costello. Additionally, he is the prime suspect in the disappearance and presumed murder of Maureen Brainard-Barnes, collectively known as the "Gilgo Beach Four."
The investigation took a chilling turn when law enforcement discovered a sound-proofed room in the basement of Heuermann's home. Authorities believe Heuermann may have killed at least one victim in this concealed chamber, according to multiple reports.
The search teams deployed cadaver dogs and a ground-penetrating radar machine to scour the grounds of the one-storey Massapequa Park residence. During the operation, excavators were seen digging up the earth with a backhoe, and at one point, a large wooden deck was dismantled, and a blue tent was erected to shield the search from view.
A former coworker of Heuermann, who preferred to remain unnamed, corroborated the existence of the sound-proofed basement room, claiming that the accused serial killer took time off work to construct the vault in his family home. Describing the room, the coworker stated, "It's not just a hidden room – it's a serious vault. It had a huge heavy-duty safe door. He went and poured new concrete walls, massive amounts of concrete to encase this room. It was maybe 2 or 3 feet thick."
Rex Heuermann, an architect by profession, was arrested on the night of 13 July as he left his office in Midtown Manhattan. He has pleaded not guilty to the charges and is currently being held without bond.
The Gilgo Beach murders have captivated the nation for over a decade, with the remains of ten victims discovered near Gilgo Beach between May 2010 and spring 2011. Most of the victims were sex workers, and authorities have suspected the involvement of one or more serial killers in the gruesome crimes.
Law enforcement agencies are also exploring unsolved murders and missing persons cases across the country, including locations in Las Vegas, South Carolina, and Atlantic City.