Matt Damon Sarcastically Swipes At Trump For 'Unauthorized' Use Of His 'Air' Movie Monologue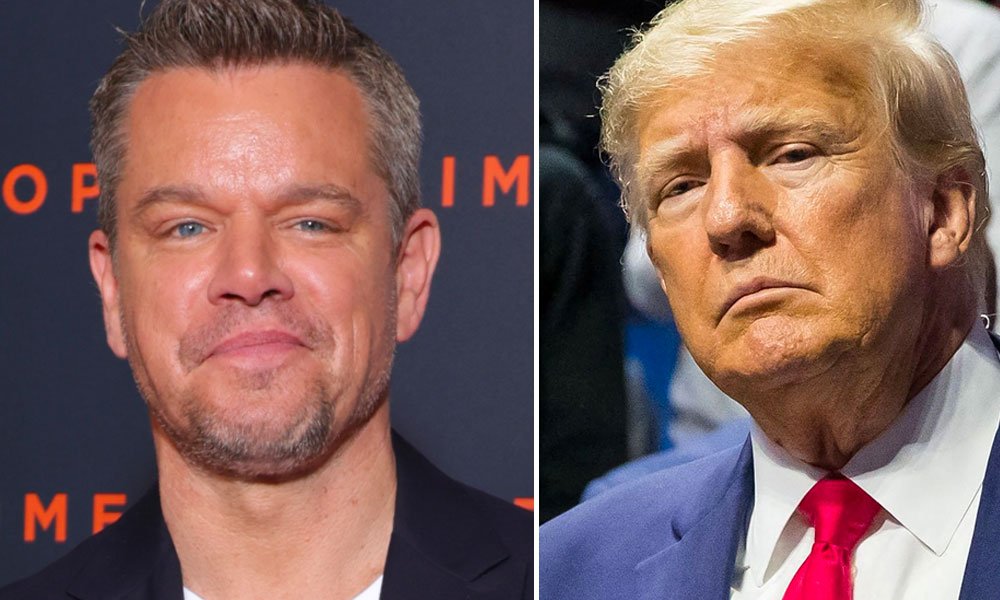 When asked about how he felt about Donald Trump's campaign using his "Air" movie monologue in their video, Matt Damon could only respond with laughter.
"I don't even know what to think about it," he said in an interview with CNN's Chris Wallace before the SAG-AFTRA strike. And then, with a sarcastic tone, he added, "Well, I'm glad they enjoyed our writing," in a video shared online by Mediaite.
Later, he cracked a joke about his character, agent Sonny Vaccaro, supposedly writing speeches for the Trump campaign too.
Matt Damon, along with his friend Ben Affleck, who directed the movie, condemned the unauthorized use of the audio by the Trump campaign. Despite their demand to remove the video, it's still up on Trump's Truth Social platform.
Damon isn't new to slamming Trump. Back in 2017, he called out Trump for not condemning white supremacist violence in Charlottesville, Virginia, which he found "abhorrent." He also spilled the beans in 2017 about how Trump got many of his TV and movie credits through some vain ways.