Pennsylvania Judge Rules That Trump's False Election Claims While in Office Protected by Presidential Immunity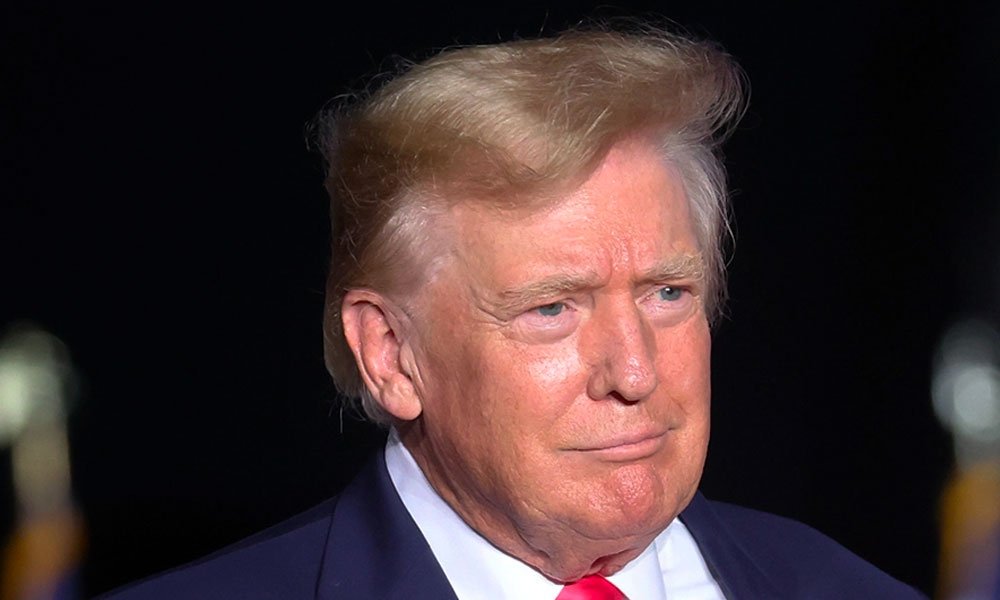 A Pennsylvania state court judge ruled that Donald Trump's false claims about the rigged 2020 election are protected by presidential immunity, even if he did not genuinely believe in the conspiracy. However, the judge said Trump is not immune for later comments.
Judge Michael Erdos, presiding over the Philadelphia County Court of Common Pleas, granted Trump immunity on two claims made in a 2021 lawsuit by James Savage, a voting-machine supervisor. Savage alleged that Trump's false claims tarnished his reputation, leading to death threats and two heart attacks. However, as reported by Bloomberg, a third defamation claim, relating to written remarks Trump made after leaving office, was not protected by immunity and survived Trump's motion to dismiss.
The judge's decision coincided with Trump's statement on his social media platform, Truth Social, expressing his assumption of an imminent indictment over his efforts to overturn the election and the subsequent Capitol attack by his supporters. Despite this, Trump's legal adviser welcomed the partial win, asserting that the court validated the President's discretion to address election integrity without fear of legal consequences.
Judge Erdos stated that Trump's statements while in office were protected by presidential immunity since they concerned fundamental aspects of democracy and fell within the scope of his official responsibilities at the time. Even if the comments were intended to serve Trump personally as the "leader of the free world," the immunity covered them, regardless of whether Trump's motivation could have been to overturn the election results or if he genuinely believed he had fairly lost.
The judge emphasized that other legal proceedings might scrutinize the propriety of Trump's statements and actions during his presidency and their potential impact on democracy. However, this specific case was not the appropriate platform for such examination.
"Other legal proceedings may examine the propriety of his statements and actions while he was the President and whether, as the plaintiffs in this and other cases contend, it was this conduct which served as the actual threat to our democracy," Erdos ruled. "But this case is not the proper place to do so. Here, Trump is entitled to Presidential immunity."
The case involved two allegedly defamatory statements made by Trump in November 2020, one during a speech in Gettysburg and the other in a post on social media. A third statement made by Trump about the Pennsylvania vote was included in a public letter to House lawmakers investigating the January 6, 2021, Capitol attack, which occurred after he had left office.
Trump's legal spokeswoman, Alina Habba, expressed satisfaction with the court's decision to uphold the principle of Presidential Immunity. She stated that the ruling confirms the President's discretion to address election integrity without fear of legal liability and expects the dismissal of the remaining claims made by Mr. Savage, as they lack merit.