McConnell Torched By Former Defense Sec. For Opposing Jan 6 Commission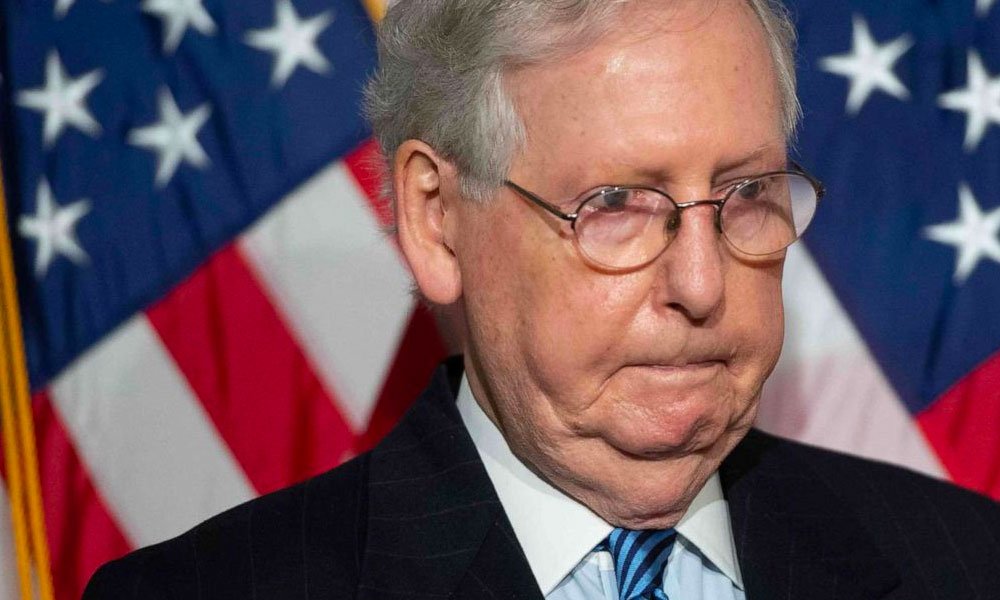 Former Secretary of Defense under the Obama administration Chuck Hagel slammed Sen. Mitch McConnell over his opposition to forming a commission to investigate the riot at the U.S. Capitol on Jan. 6., arguing that not nearly enough is known about what happened on that day, which makes the need for a commission all the more urgent.
"We had active duty military involved [in the riot], National Guard involved, we had active duty policemen involved in this," Hagel, who is also a former US Senator, said on CNN. "People lost their lives, Capitol Hill policemen lost their lives, unprecedented in history — we need to understand the truth."
"I don't know why Mitch and Republicans are so afraid of the truth," Hagel continued." That's all we're looking for. We're not looking to blame people, we just need to understand, America does. This is historic. Never happened before."
Hagel also addressed recent reports that Trump has been telling people that he expects to be "reinstated" as president by August.
Watch the interview below: