Matt Gaetz Florida Pal Has Been Cooperating With Investigators For Months: Report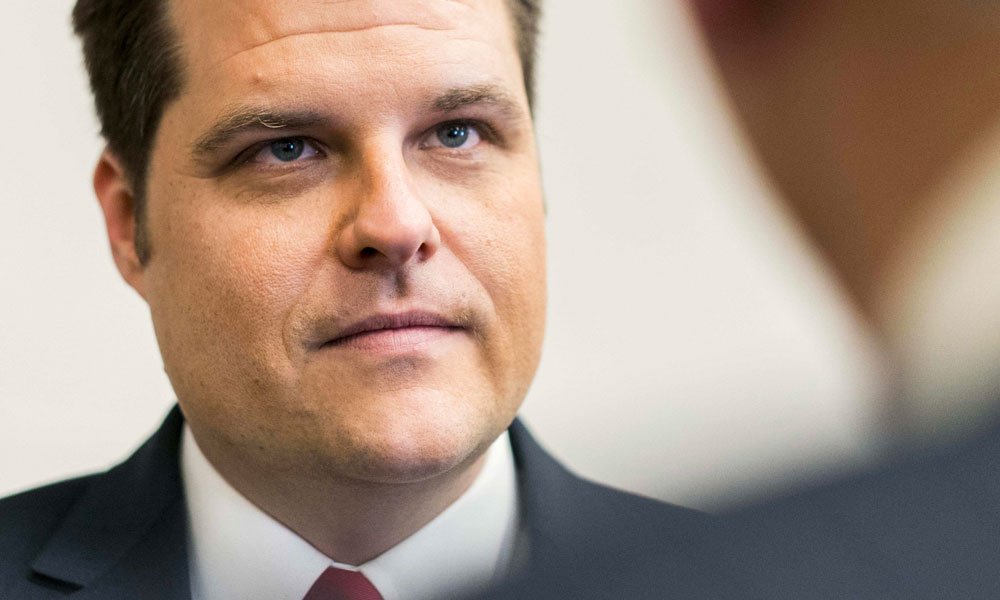 A new report by CNN has revealed that Joel Greenberg, a key figure in the ongoing investigation into GOP Rep. Matt Gaetz's alleged sex trafficking and prostitution, has been cooperating with the Justice Department since last year.
Citing a source familiar with the case, CNN reported that Greenberg has met several times with investigators and has been providing investigators with information, including information about encounters he and the Florida Republican had with women who were given cash or gifts in exchange for sex.
The news outlet also reported on Wednesday morning about parties attended by Greenberg and Gaetz as recounted by two women who attended the gatherings. The behavior of Gaetz and the other high-powered men at the events, and a pattern of digital payments that followed, will likely be items of interest to the Justice Department as part of its probe of Gaetz that includes allegations of sex trafficking and prostitution.
Greenberg started speaking with investigators when he realized it was his only path to leniency in the face of considerable evidence against him, two people briefed on the matter told The New York Times.
Gaetz has denied many of the allegations of wrongdoing, including paying for sex.