School Mass Shooter Bought 2 Assault Rifles After Texas Gun Law Change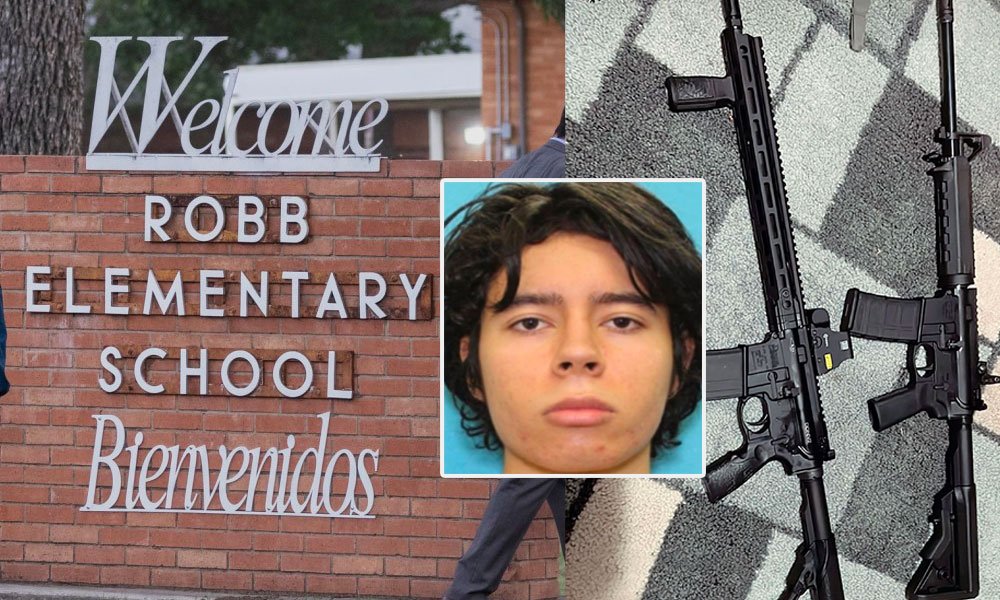 Salvador Ramos, the gunman who killed 19 children and two adults when he opened fire at an elementary school in Uvalde, Texas, on Tuesday, bought two assault-style on his 18th birthday, the first day he could do so legally, after the Texas legislature passed a new law allowing him to purchase guns at 18, according to Texas state Senator Roland Gutierrez.
Gutierrez said he was informed in a briefing by Texas Rangers that Ramos bought the rifles from a store in Uvalde County earlier this month.
​​"It was the first thing that he did on his 18th birthday," Gutierrez said, according to NBC News. "It's astounding to me."
A day later, Ramos bought 375 rounds of ammunition, according to NBC News.
The 2021 Texas law allows people who are 18 years old or older to legally purchase any kind of firearm and carry them without a license.
Authorities have not yet confirmed whether the two rifles were the same weapons used by Ramos in the shooting at the Robb Elementary School, but they said they recovered two AR-15 style rifles from the scene at the primary school, the Houston Chronicle reported.
President Joe Biden addressed the topic of assault weapons in his emotional speech to the nation on Tuesday.
"The idea that an 18-year-old kid can walk into a gun store and buy two assault weapons — it's just wrong," Biden said. "What in God's name do you need an assault weapon for, except to kill someone?"
The shooting at the Uvalde primary school is the latest in a series of mass school shootings in the U.S. that have reignited a fierce debate at a federal level on gun legislation, as the country asks itself how to avoid such tragedies in the future.