Mark Meadows Booked in Fulton County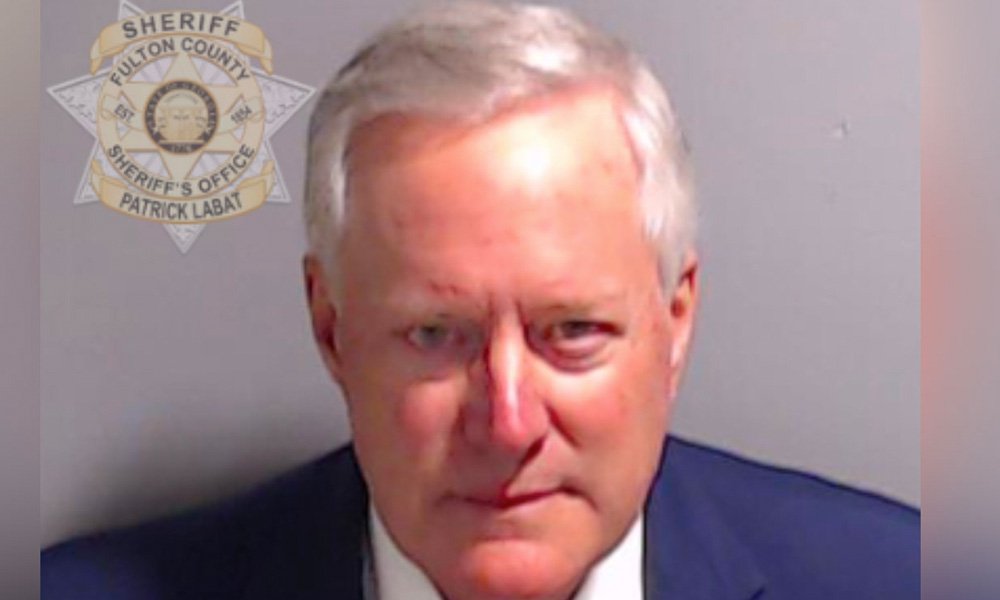 The Fulton County Sheriff's Office has released the mug shot of Mark Meadows, who formerly held the influential position of White House chief of staff under the Trump administration.
The move comes in the wake of Meadows surrendering in Georgia earlier on Thursday, submitting himself for the booking process. His surrender is in connection to charges lodged against him over his involvement in elaborate schemes aimed at overturning the 2020 election outcomes within the state.
Meadows now faces two charges accusing him of violating Georgia's RICO act, a law designed to combat organized criminal activities, as well as the charge of soliciting a public officer to breach their oath.
Despite the mountain of evidence, Meadows has denied any wrongdoing.
The former White House official reportedly reached an agreement with prosecutors, securing a $100,000 bond deal, according to court documents,