Marjorie Taylor Greene Suffers On Air Meltdown After Judge Rules Against Her In Jan 6 Lawsuit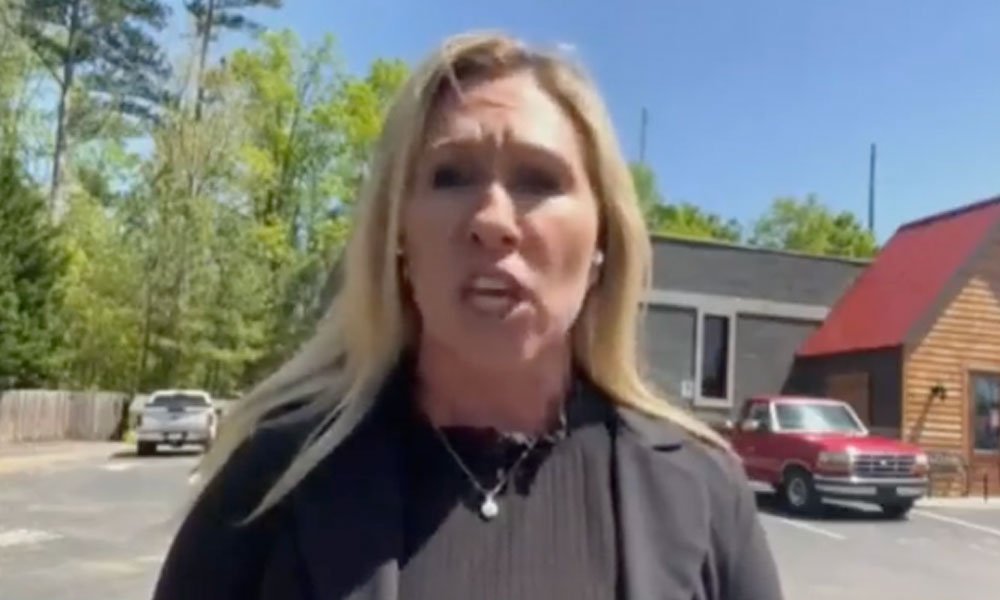 Georgia Representative Marjorie Taylor Green is crying foul after a judge ruled this week that a lawsuit seeking to disqualify her from holding public office for inciting the Jan 6 attack on the US Capitol could go forward.
During an interview on right-wong outlet OAN, Green whined that he is being "forced" to testify on her own behalf after a group of voters sued to have her removed from the ballot.
The lawsuit filed in her district argues that Greene should be disqualified based on the U.S. Constitution's Disqualification Clause, which bans candidates who have participated in an insurrection against the government. Greene s=filed a motion asking the court to block the lawsuit, but Judge Amy Totenberg ruled this week that the lawsuit could go forward.
As a result, Greene could be the first member of Congress to testify under oath about Jan. 6.
"They are actually putting me on the witness stand on Friday!" Greene complained during an interview with OAN on Tuesday. "I am the first Republican member of Congress that is going to be forced to take the witness stand under oath and defend myself against a lie and something I never did," Greene said.
"And so this is a precedence [sic] — it's a very dangerous precedence [sic]," she continued. "I cannot believe that I'm being forced to do this! I can't believe this judge has not thrown this case out and seen it for what it is, which is nothing but a big funded scam for the Democrats trying to control our elections here in Georgia!"
She added: "These radical leftists, these progressives want judges in the courtroom and bureaucrats to decide our elections!" she ranted. "I'm not going to tolerate it! I'm going to be fighting back."
Greene then asked her supporters for donations to help her fight the court case.
"I have to pay for all of this myself," she asserted. "Anything people are willing to chip in I'm so grateful for because I have to pay for my attorneys, I have to pay for this entire defense!"
"You know, you want to talk about it? It's a big lie!" Greene shouted. "They want to talk about the Big Lie. This is the big lie and they're destroying democracy."
During her rant, Greene also whined that cameras would be allowed in the courtroom.
"You know what the Democrats and the media are going to do," she said. "They're going to cut and paste so they can sell a lie on their networks every single night on CNN and MSNBC because you know what? They claim they're against destroying democracy. But they're the very people that are destroying democracy."
Watch the interview below:
Marjorie Taylor Greene is super angry because she will be the first member of Congress to testify about Jan. 6 under oath after a group of voters tried to remove her from the ballot.

"They are actually putting me on the witness stand." pic.twitter.com/VfSNZiiAuP

— David Edwards (@DavidEdwards) April 20, 2022