MAGA Rioter Who Asked Judge To Let Her Go On Mexican Vacation Hit With 5 More Criminal Charges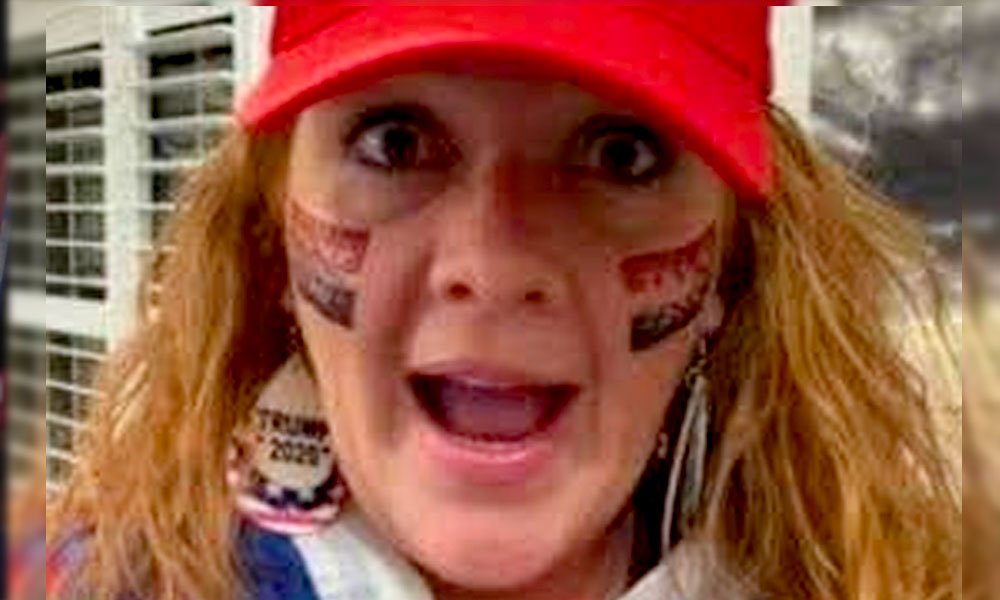 A Trump supporter who was arrested in connection with the deadly riot at the US Capitol and then begged a judge to let her go on a pre-planned vacation in Mexico, was slapped with five additional criminal charges this week, court records show.
Prosecutors charged Trump rioter Jenny Cudd, of Midland, Texas with "corruptly obstructing an official proceeding of Congress; entering and remaining in a restricted building; committing disorderly or disruptive conduct in a restricted building; committing disorderly conduct in a Capitol building; and parading, demonstrating, or picketing in a Capitol building," according to newly unsealed grand jury indictment.
Cudd was first apprehended by authorities roughly one week after the January 6th riots at the United States Capitol building after she openly bragged in a Facebook video about breaking down House Speaker Nancy Pelosi's (D-CA) door during the insurrection.
"We did break down the Nancy Pelosi's office door and somebody stole her gavel and took picture sitting in the chair flipping off the camera, and that was on Fox News," Cudd boasted in the video.
The MAGA rioter subsequently drew social media outrage when she asked permission to take a "planned and prepaid… weekend retreat with her employees" in Mexico despite having been previously indicted for her role in the violent takeover of the Capitol.