Lindsey Graham Appears To Blame Nancy Pelosi, Kamala Harris For Deadly Capitol Riot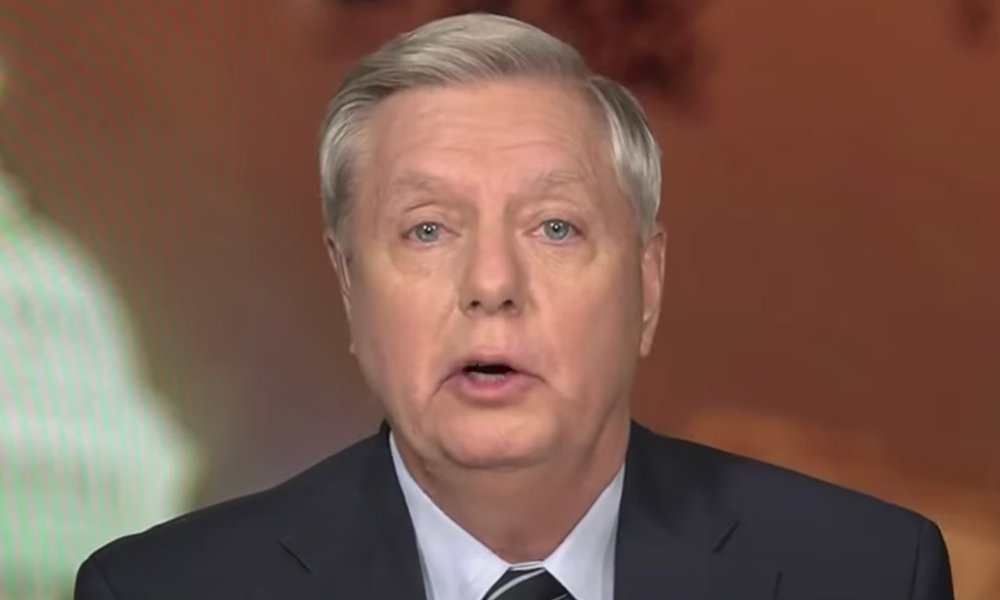 Appearing on Fox News on Wednesday, Sen. Lindsay Graham (R-SC) appeared to blame House Speaker Nancy Pelosi for the deadly riot at the US Capitol, questioning what the California Democrat knew about the threat of violence prior to the attack. He also tried to drag Vice President Kamala Harris into the mud.
"Here's what I want to know: What did Nancy Pelosi know and when did she know it?" Graham told host Sean Hannity while comparing Trump's incitement of insurrection to Vice President Kamala Harris' effort to bail out non-violent Black Lives Matter protesters during last year's nationwide protests.
During the Senate trial, impeachment managers accused former President Donald Trump of "orchestrating" and "inviting" insurgents to the Capitol, specifically pointing to his "stand back and stand by" comments to the far-right group Proud Boys in a Sept. 29 debate.
The prosecutors argued that Trump's words were part of "the big lie" — his relentless efforts to sow doubts about the election results, revving up his followers to "stop the steal" even though there was no evidence of widespread fraud.
But Graham said that the Democrat case for impeachment against Trump is getting weaker by the day, and pointed to new details about the days leading up to the Capitol riot.
"The whole storyline, originally, was Trump created this with his speech," Graham said. "Now we know that people had this on their mind before he spoke. So now they're playing this bizarre game of trying to get Trump in on it before Jan. 6…This is why you don't want to have snap impeachments."
Watch: