Jim Jordan Walks Aimlessly As He Tries To Evade Questions About Jan 6 Subpoena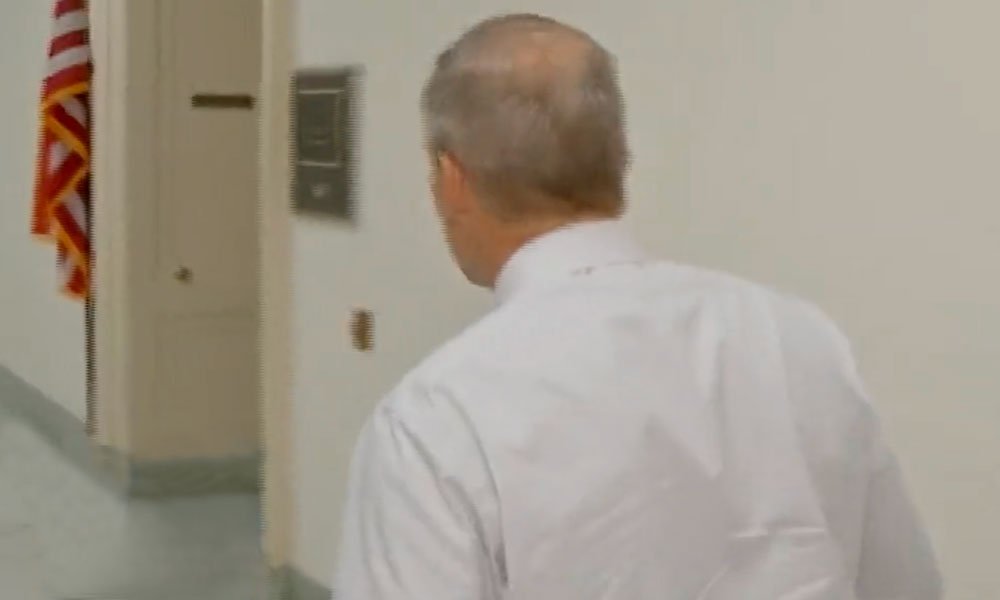 Ohio Representative Rep. Jim Jordan appeared to lose his sense of direction for a moment as he was walking to his office after being questioned by Spectrum News' Taylor Popielarz reporting about a subpoena issued to him by the House Select Committee investigating the January 6 insurrection.
Asked Jordan if he plans to comply with the subpoena, Jordan said: "They just served it yesterday. We just saw it for the first time yesterday."
Popielarz mentioned past statements where Jordan said he has "nothing to hide" in regards to his actions on Jan. 6, and asked, "Why not automatically comply?"
"We're taking a look at the subpoena, we just got it yesterday," Jordan said. "And we've already found that [the Jan. 6 committee] has altered evidence and lied to the country … So I think anyone would have reservations about going in front of a committee that's already doctored evidence and lied to the country about it… I've got to go in the other direction," he added after realizing he was going in the wrong place.
Popielarz pressed on and asked him if his potential refusal to abide by the subpoena would harm his credibility.
"No" Jordan replied as he walked into the room.
This is not the first time Popielarz has confronted Jordan about his role in the Jan 6 attack on the US Capitol. Last July, an interview with the Ohio Republican went viral after Jordan tried and failed to distance himself from the riot.
RELATED: Jim Jordan Almost Has Seizure Trying To Deflect Question About His Call With Trump On Jan 6
Jordan was among several House Republicans who were subpoenaed after they declined to voluntarily appear before the special committee.
Watch the clip below:
New:

Ohio Rep. @Jim_Jordan tells me "we're taking a look at the subpoena" from the @January6thCmte but says – even though he maintains he has nothing to hide – he thinks "anyone would have reservations about going in front of a committee that's already doctored evidence…" pic.twitter.com/dDZhknjr11

— Taylor Popielarz (@TaylorPopielarz) May 17, 2022