Jim Jordan Escalates Outlandish Antics in Yet Another Attempt to Interfere with DOJ's Trump Probe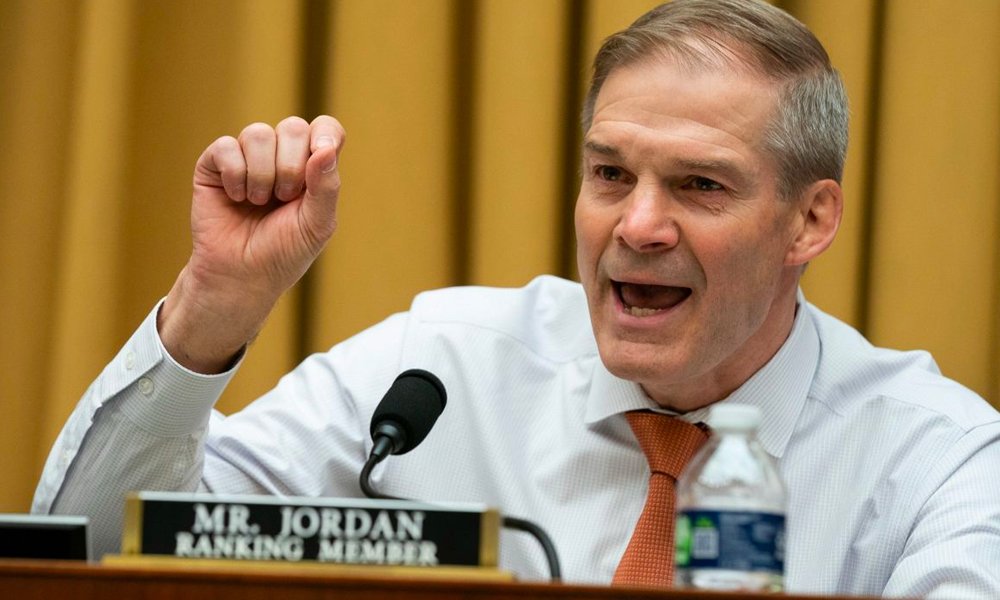 Jim Jordan's desperate attempts to interfere in the Department of Justice's investigation into Donald Trump continue, but his efforts are proving to be futile.
After assuming the role of chairman of the House Judiciary Committee, Jordan wrote a letter to Attorney General Merrick Garland, demanding information about the ongoing criminal investigation into the former president.
As expected, the Justice Department responded by reiterating their policy of not disclosing private information on ongoing investigations, firmly shutting down Jordan's attempt to intervene in Trump's behalf.
A couple of months later, Jordan was it again, trying to intervene in Manhattan District Attorney Alvin Bragg's investigation into Trump, even before any indictment had been issued. The local prosecutor had to warn Jordan about approaching the line of "unlawful political interference."
Undeterred, Jordan is at it again. This time, he is calling on the Justice Department to provide internal documents regarding the scope of special counsel Jack Smith's investigation into Trump's handling of classified documents at Mar-a-Lago.
According to NBC News, Jordan's request includes an unredacted copy of the memorandum outlining the probe's scope and any supporting documentation related to Smith's appointment as special counsel.
It's worth noting that while congressional oversight is important, Jordan's actions are clearly indefensible. It is absurd to expect federal prosecutors to disclose their ongoing investigation to an ally of the suspect before any indictment is filed. Jordan's hysteria is baseless and lacks any merit.
Furthermore, Jordan's likely response to the Justice Department's resistance will probably involve accusing law enforcement of having something to hide. This pattern of behavior has been seen before, but it isn't working.
Given Jordan's desperation to assist Trump, it wouldn't be surprising if he takes these antics to extreme measures, like threatening to issue subpoenas, initiate contempt proceedings, or even start impeachment talk.
The possibilities might seem outlandish, but they align with the absurdity of Jordan's current actions.