Jen Psaki Torches Ted Cruz, Tommy Tuberville Over Their 'Barbie' Problem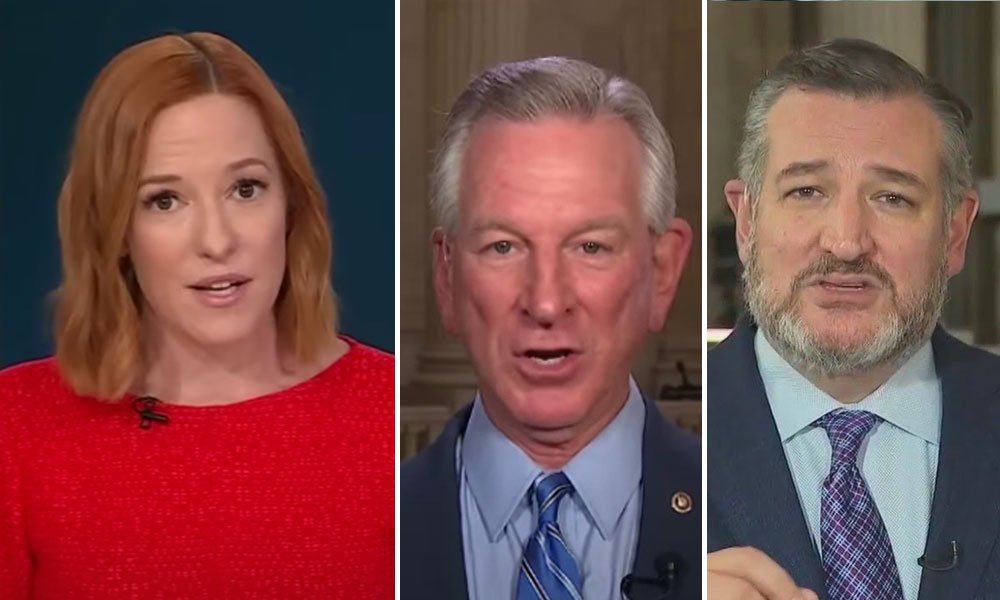 Former White House press secretary Jen Psaki slammed Sen. Ted Cruz (R-TX) and Sens. Tommy Tuberville (R-AL) for appearing to be more riled up over a moment in the new "Barbie" movie than Tuberville's ongoing blocking of military promotions.
During her MSNBC show "Inside With Jen Psaki," Psaki tore into Tuberville and Cruz for their continued criticism of the upcoming movie while Tuberville is preventing promotions from advancing in the Senate — meaning the Marine Corps is currently without a confirmed leader — in protest at the Pentagon's abortion policy.
Tuberville and Cruz have specifically taken issue with a fake map featured in the movie, which they argue shows the controversial nine-dash line indicating the territorial claims of the People's Republic of China in the South China Sea.
"Here's a really important question that many of them seem to be making time to explore: Is 'Barbie' communist?" Psaki said of Republican lawmakers.
In the meantime, Tuberville's ongoing protests have blocked more than 250 military promotions and nominations in the Senate and have left the U.S. Marines without a confirmed leader.
But Tuberville's colleague Cruz, and other Republicans, appear more focused on the "really important question" of whether Barbie is communist after a fake map in the film appeared to endorse China's claims to parts of the South China Sea, Psaki said.
"No military leader out there is going to tell you they're more worried about a cartoon map in a movie about a doll than about having qualified members of the military in a position to lead their troops," Psaki said.
"Apparently, according to Republican Sen. Ted Cruz, Barbie's alleged communism […] is more offensive than the actions of his colleague, Tommy Tuberville," she added.
In a statement to Variety, a spokesperson for Warner Bros. Film Group dismissed Cruz's claims, saying the map was "not intended to make any type of statement."
"The map in Barbie Land is a child-like crayon drawing," he explained. "The doodles depict Barbie's make-believe journey from Barbie Land to the 'real world.'"
Watch the segment below from MSNBC: