'I Was Right About That': Trump Boasts About Trusting Putin Over US Intelligence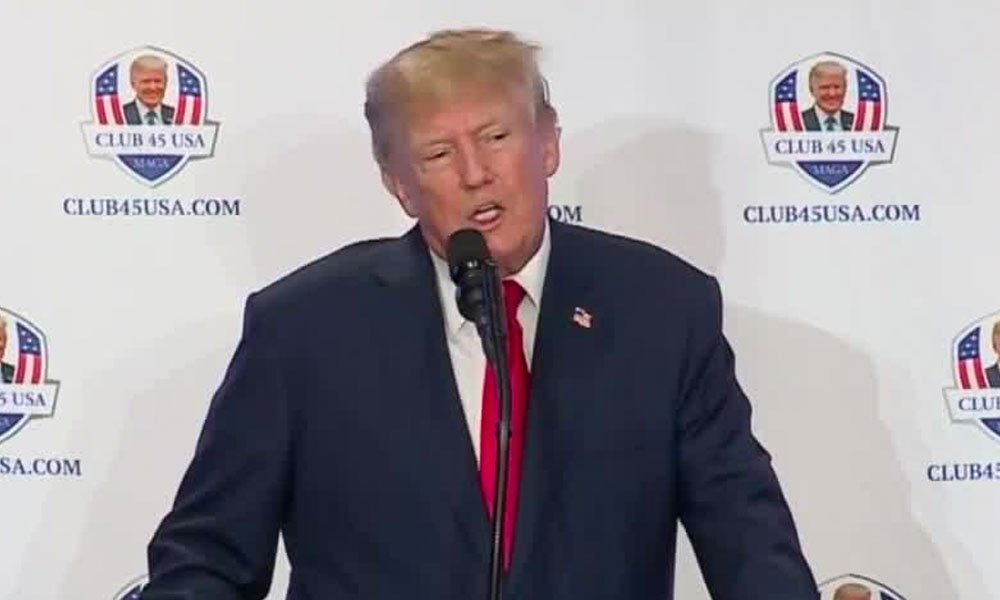 During a speech at a Florida rally on President's Day on Monday night, Donald Trump boasted about having a "very good relationship" with Vladimir Putin and said he was "right" about trusting the Russian dictator over US intelligence.
Trump also claimed that the Russian dictator would not have invaded Ukraine if he was in the White House, just hours after President Joe Biden made a historic visit to Ukraine to mark the one-year anniversary of Russia's invasion.
"Putin never, ever would have gone into Ukraine if I were president," Trump said to a crowd of supporters at the Hilton Palm Beach Airport hotel before adding: "I actually had a very good relationship with Putin."
He then reiterated his trust in the Russian president.
"Remember when [the media] hit me with a question: 'Who do you trust: … your intelligence people, Comey, McCabe, Strzok, Lisa Page (how about Lisa)? Or Putin?'
"And I said: You know, that could be the toughest question I've ever been asked as a politician. And then when I really didn't give them a very good answer in terms of exactness … oh, all hell broke loose
"But that's okay, you know, that's okay. And it turned out I was right. I was right about that, too."
Back in 2018, Trump appeared to side with Putin over the US's own intelligence agencies when they revealed that Russia had meddled in the 2016 election.
Watch:
Trump brags that he "actually had a very good relationship" with Putin (we noticed) and says that when he was asked whether he trusted Putin more than the US intelligence community it "could be the toughest question I've ever been asked as a politician" pic.twitter.com/KWMeyzaD1u

— Aaron Rupar (@atrupar) February 21, 2023