Hammer Time: Fulton County DA Preparing a Barrage on Indictments Against Trump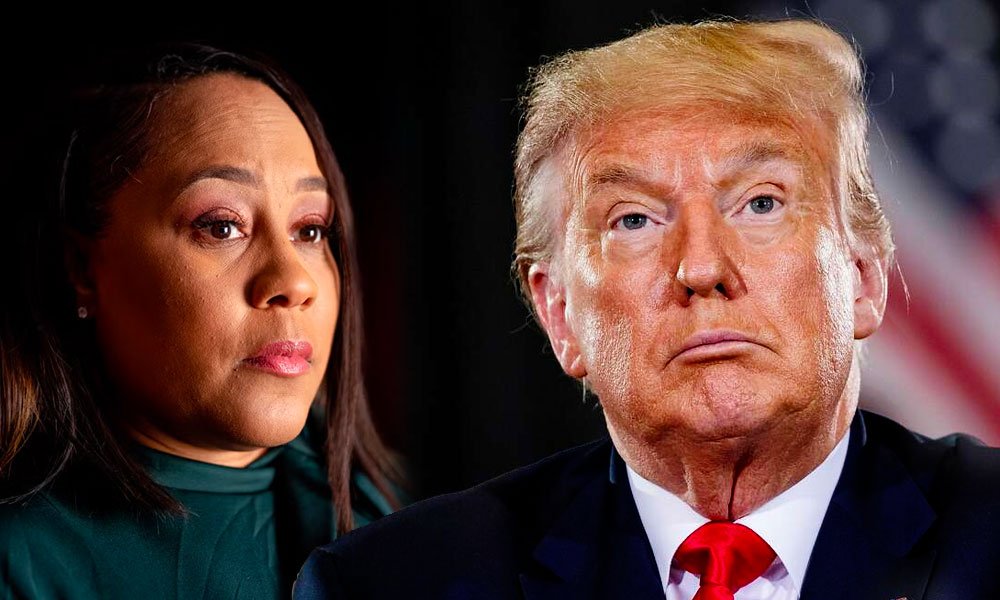 Fulton County District Attorney Fani Willis is anticipated to pursue over twelve indictments in her upcoming presentation to a grand jury next week. This pertains to the alleged endeavors by Donald Trump and his associates to reverse the outcome of the 2020 presidential election in Georgia, CNN reported Wednesday citing insiders familiar with the case.
Willis is reportedly considering charging Trump with conspiracy and racketeering offenses under the Racketeer Influenced and Corrupt Organizations (RICO) statute. These charges would enable her to build a case against multiple individuals involved.
Her extensive investigation encompasses criminal activities such as pressuring election officials, orchestrating fictitious electors, and a breach of voting systems in Coffee County, Georgia.
Trump associates who participated in these actions will reportedly face legal charges in Georgia in the upcoming week, according to sources familiar with their perspectives. Furthermore, CNN reported that Trump himself will be implicated in the case.
Among the witnesses scheduled to testify when Willis presents her case are former Republican Lieutenant Governor Geoff Duncan, former Democratic Georgia State Senator Jen Jordan, and independent journalist George Chidi. All of them had previously given testimony before a special-purpose grand jury responsible for investigating the Trump case, which had heard from over 75 witnesses.
Willis initiated her inquiry into Trump's actions early in 2021, shortly after he contacted Georgia Secretary of State Brad Raffensperger and allegedly exerted pressure on him to secure the votes needed for his victory in the state.
During a campaign event on Tuesday, Trump continued to assert that his conversation was "perfect."
Despite the fact that special counsel Jack Smith has already charged Trump with federal counts related to his post-election actions, Willis' team has not announced charges yet, but is expected to do so in the coming weeks.
A significant portion of the alleged misconduct in the indictment revolves around efforts to manipulate the election results in Georgia. Trump has pleaded not guilty to these charges.
Willis' office has chosen not to provide a comment at this time.