GOP Official Rips Marjorie Taylor Green For Spreading Election lies During Tense Meeting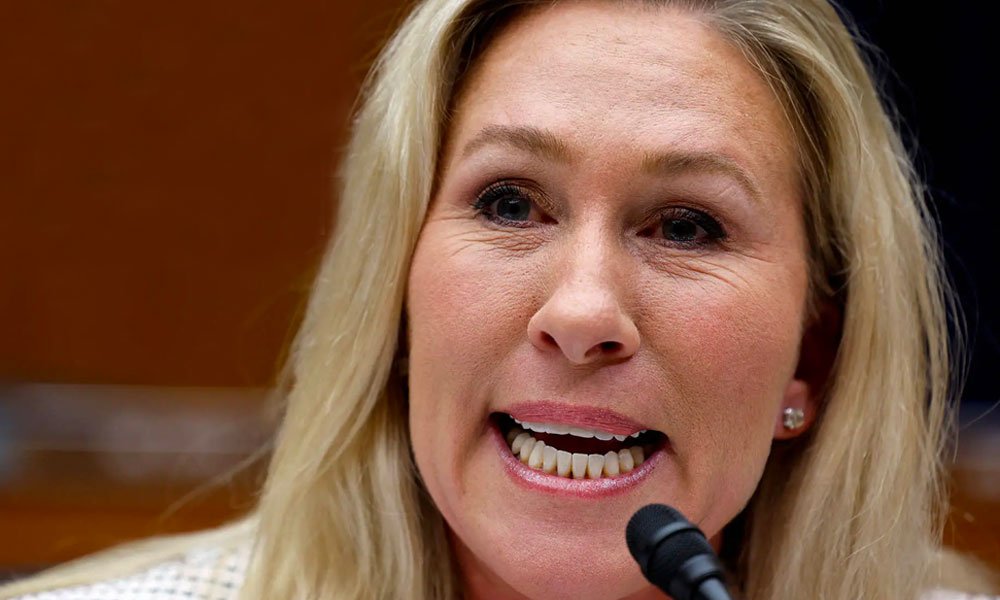 Gabriel Sterling, a top Republican election official in Georgia, slammed far-right Rep. Marjorie Taylor Greene for spreading "disproven conspiracies" after she falsely claimed during a House panel on election integrity that former President Donald Trump won the state in the 2020 election.
Sterling, who came into the national spotlight when he issued a fiery rebuke of Donald Trump's false claims of election fraud in Georgia after the 2020 election, was one of several elections officers who appeared Tuesday before the GOP-led House Election Integrity Caucus. Greene is a member of the group.
The roundtable discussion, which was intended to address "election administration best practices," quickly descended into chaos as Greene attacked Sterling and criticized him directly.
"Gabe, I do not consider you an expert on this issue. As a matter of fact, I consider you a major problem," Greene said.
She then floated an array of bogus claims about election fraud in Georgia's 2020 general election, beginning with the claim that her ex-husband had showed up to vote in person and was told he had already voted by absentee ballot.
"No one gave a s— about what happened to him," Greene said, claiming that many others had reported the same issue.
Greene then made the repeatedly disproven assertion that there were "thousands" of dead voters whose ballots were counted in Georgia.
Sterling interjected, contradicting her claims. But Greene continued her broadside and told Sterling he has "constantly shilled for this election" and claimed there was "complete and total fraud and you know it."
"I'm going to follow up with one more thing: Trump won Georgia," Greene said, before voicing more election conspiracies, including the debunked claim that "suitcases" full of ballots were secretly scanned in Atlanta.
Sterling, who said in sworn testimony that that conspiracy theory was false, responded to Greene's attack during an appearance on CNN on Tuesday night.
Watch the interview below from CNN.