Kinzinger Urges DOJ To Prosecute Trump: 'If He Is Not Guilty Of A Crime, I Fear For This Country'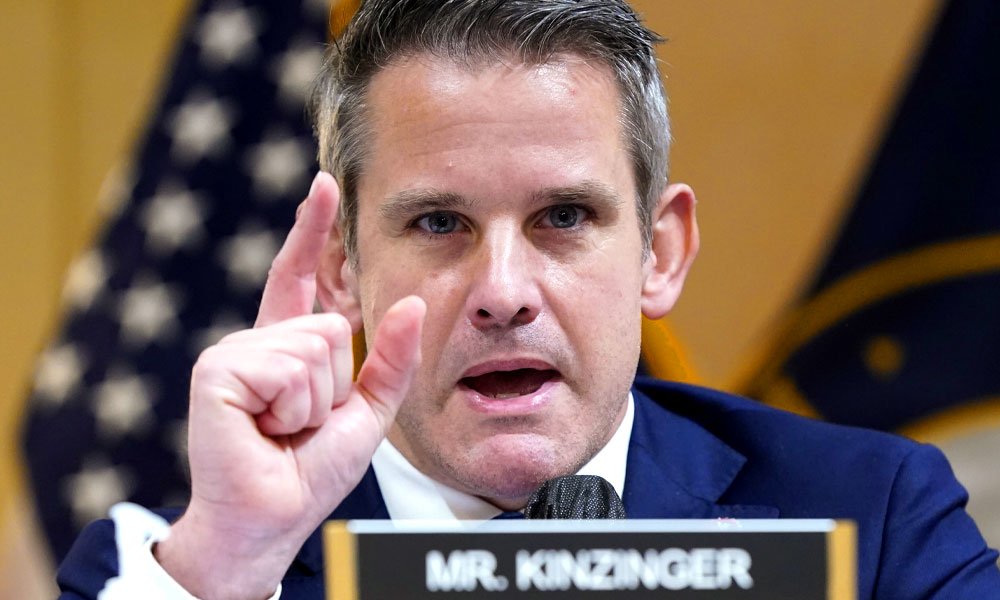 GOP Rep. Adam Kinzinger is now urging the Department of Justice to prosecute former President Donald Trump for his role in the insurrection that took place at the U.S. Capitol on January 6, 2021.
Kinzinger told CNN that Trump is responsible for the insurrection and should be prosecuted for the crime he committed.
Kinzinger, who is a member of the Jan. 6 committee, made his comments after the committee released its final report and recommended that Trump be prosecuted for conspiracy to defraud the US, conspiracy to make false statements, obstruction of an official proceeding, and inciting an insurrection.
"If a president can incite an insurrection and not be held accountable, then really there's no limit to what a president can do or can't do," Kinzinger said.
"If he is not guilty of a crime, then I frankly fear for the future of this country," he added.
"Because now, every future president can say 'hey, here's the bar,' and the bar is: do everything you can to stay in power," he said.
"There have to be uncomfortable alliances to defend democracy," he continued, likely referring to his own role on the committee.