Firefighter Becomes Emotional As She Testifies That Police Wouldn't Let Her Check On George Floyd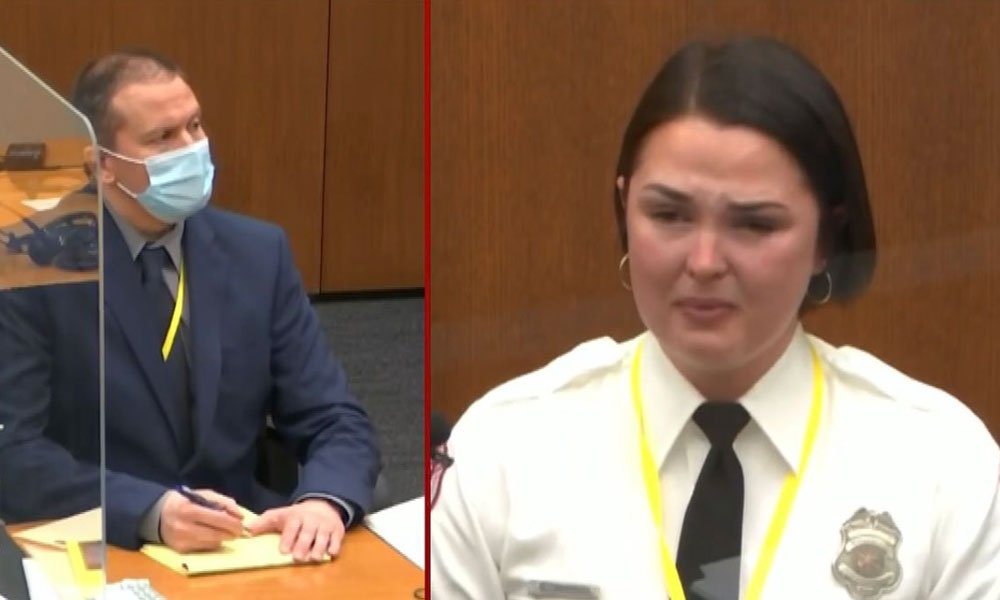 Witness testimony continues in the trial of former Minneapolis Police officer Derek Chauvin, who's been charged in the death of George Floyd.
One of the witnesses, Minneapolis firefighter Genevieve Hansen, testified that when she came upon the scene, police officers prevented her from helping George Floyd.
Hansen, who is also a licensed EMT, said she identified herself to the officers on the scene. She asked Chauvin if she could check Floyd's pulse but Chauvin "remained kneeling on his neck, and she asked multiple times, not just once."
She also said that former officer Tou Thao told her not to get involved.
"He said something along the lines of if you really are a Minneapolis firefighter, you would know better than to get involved," she said.
She said that trying to help is "exactly what I should have done."
"There was no medical assistance on scene and I got there and I could have given medical assistance. That's exactly what I should have done," she said.
Hansen began to get emotional on the stand as she testified about not being able to help Floyd. Asked if the officers' response that day frustrated her, with tears in her eyes, Hansen choked up as she responded "yes."
Floyd, a 46-year-old Black man, died in May 2020 after Chauvin placed his knee on Floyd's neck while he pleaded, "I can't breathe." His final moments, recorded on video, led to widespread protests against police brutality and racism as well as incidents of unrest.
Watch the video below:
Minneapolis firefighter Genevieve Clara Hansen becomes emotional testifying about cops impeded her efforts to try to save George Floyd's life pic.twitter.com/sXi8cDoaTe

— Aaron Rupar (@atrupar) March 30, 2021