Sen. Dick Durbin Spells Out The Harsh Reality Of Biden's Classified Docs Debacle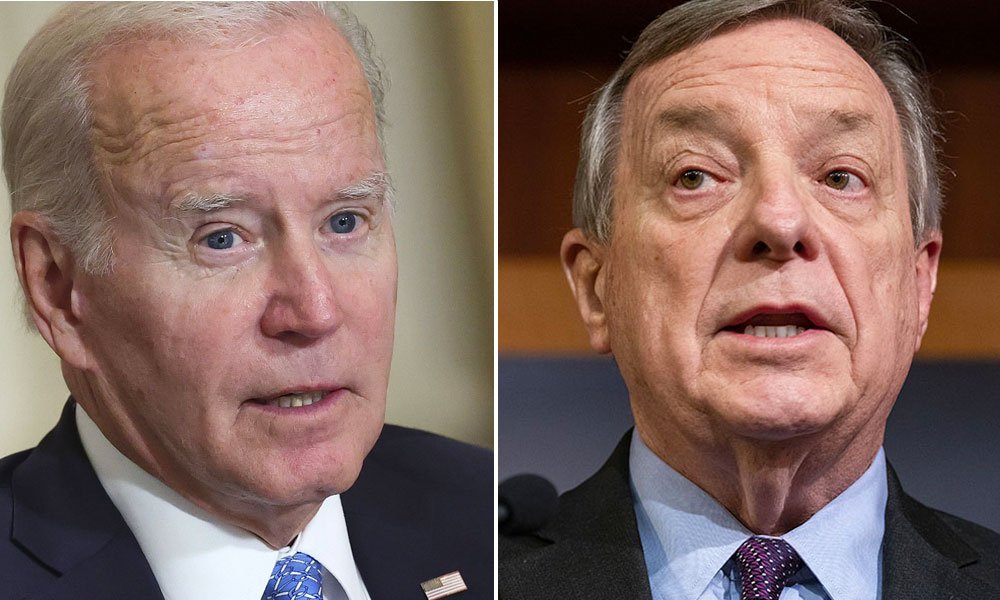 Democratic Senator Dick Durbin, a five-term Democrat from Illinois who is currently the Senate Democratic majority whip, has added his voice to the chorus of Democrats criticizing President Joe Biden over his handling of sensitive classified documents, calling the controversy "unacceptable."
Durbin's comments came during an appearance on CNN's State of the Union on Sunday, where he was pressed for his take on the situation of classified documents that is currently plaguing Biden.
The senator said he was very concerned about the situation, and discussed the protocols employed in Congress when lawmakers view sensitive materials.
"There's a standard that we follow when it comes to members of Congress and classified information," Durbin said. "The door to my office is closed, the person who presents the document to me takes it out of a locked briefcase, hands it to me, and watches as I read it. When I finish reading it, he takes it back, puts it in the briefcase, and leaves the scene. That's how carefully we review these documents."
Several documents, dating back to Biden's time as vice president under former President Barack Obama, and as far back as his time in the Senate, have been found at properties linked to him, including a private office building in Washington, D.C., and his residence in Delaware.
While the documents were reportedly locked, Durbin called the situation "unacceptable."
"To think that any of them ended up in boxes and storage in one place or the other is just unacceptable," Durbin said. But he also pointed out the difference between Biden's case and Donald Trump's controversy.
"Those documents should not have been in the personal possession of either Joe Biden or Donald Trump. But what happened and follow up from it is significantly different," Durbin said. "Donald Trump defied those who knew the documents were in place and ultimately led to involuntarily a court order and in search of his Mar a Lago hotel resort to find out how many documents were there."
"Contrast that with Joe Biden, embarrassed by the situation as it should have been, he invited the government agencies in to carefully look through all the boxes he had accumulated. It's a much different approach. It is outrageous that either occurred, but the reaction by the former president and the current president could not be in sharper contrast. They are they're very different. No question about that."
"To think that any of them ended up in boxes and storage in one place or the other is just unacceptable."

Sen. Dick Durbin (D-IL) reacts to FBI investigators finding additional classified material at President Biden's Wilmington, Delaware, home. #CNNSOTU @CNNSotu pic.twitter.com/5zxXxiE5Gm

— CNN (@CNN) January 22, 2023
The White House has repeatedly stressed that the president is cooperating with investigators handling his document case. The Department of Justice (DOJ) has named a special counsel to oversee the case, which remains ongoing.