Cop Attacks Black Man From Behind, Breaks His Wrist After Mistaking Him For Suspect: Report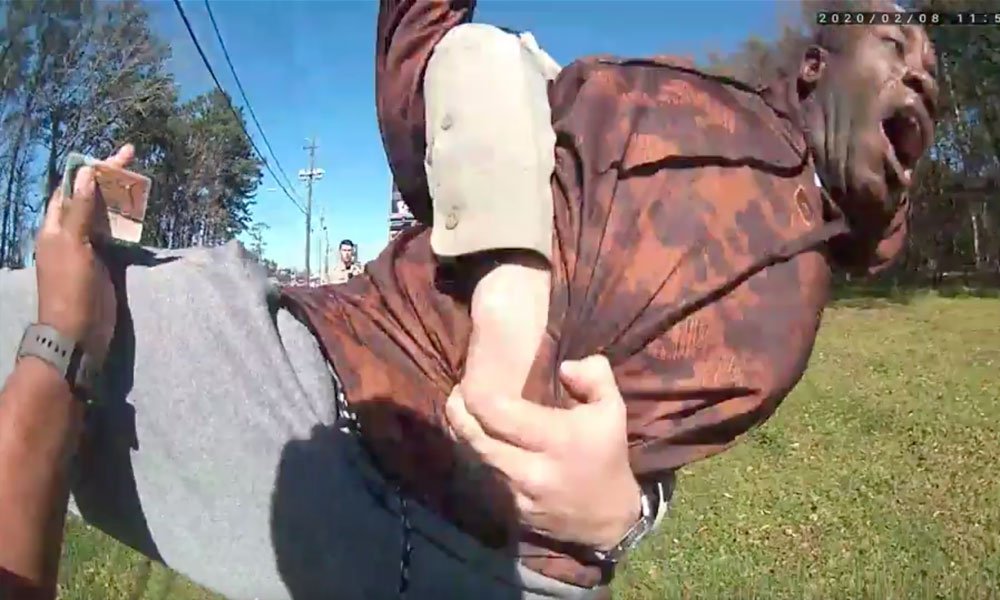 Antonio Arnelo Smith, 46, filed the lawsuit last Friday after he was physically attacked by police officers in Valdosta, Georgia when they mistook him for a suspect.
According to BuzzFeed News, Smith was attacked from behind and knocked to the ground when his wrist was broken.
The lawsuit is seeking compensation and action against the officers who attacked him for the February incident on the grounds that his constitutional rights were violated by unlawful detention, use of excessive force, and false arrest and imprisonment, among other counts.
Smith alleges Valdosta Police Sgt. Billy Wheeler's actions were "unnecessary and illegal" when he placed Smith in a "bear hug" and detained him when there "was no reason to believe Mr. Smith had committed or was about to commit a crime, was armed or presented any kind of danger or threat to anyone."
According to BuzzFeed News, "In a statement Monday, the city said it had not yet reviewed the lawsuit and could not comment on the allegations, but released a statement detailing their version of the Feb. 8 encounter, along with body camera footage from one of the officers who slammed Smith to the ground."
"The City of Valdosta is fully committed to transparency," the city said. "The City of Valdosta and the Valdosta Police Department takes any report of any injury to a citizen seriously."
According to Smith's attorney, Nathaniel Haugabrook, the city's police department took no actions against the officers involved after reviewing the incident.
Haugabrook also provided BuzzFeed News with additional body camera footage from the first officer who approached Smith to question him about "suspicious activity."
Details of the lawsuit and the incident can be read HERE.
You can also see the full video of the incident below:
RELATED: 3 NC Cops Fired After Saying 'We're Gonna Go Out And Start Slaughtering' Black People