Clash Erupts Among House Oversight Leaders Over FBI Document on Biden Allegations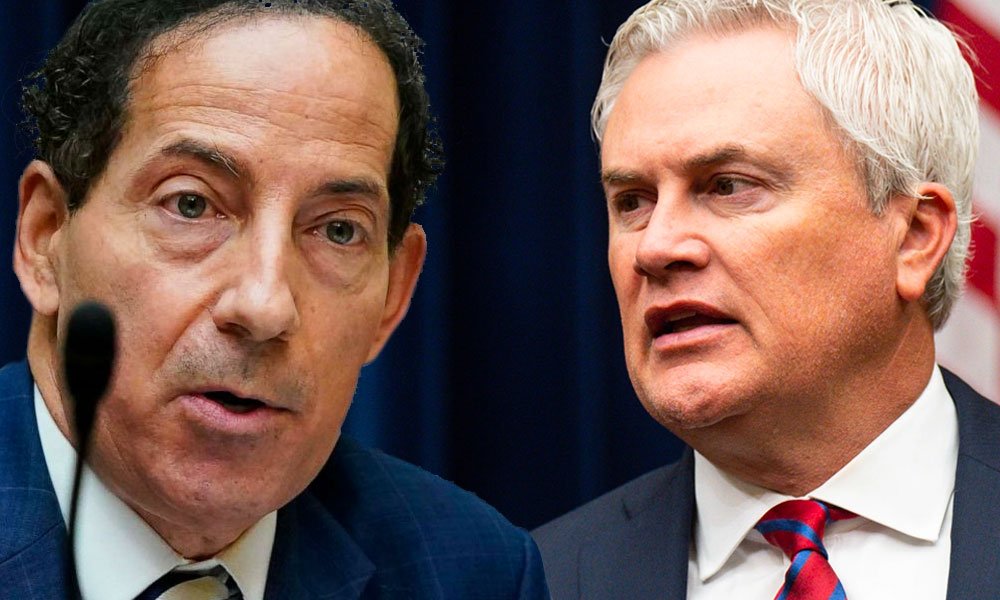 A heated debate unfolded among House Oversight and Accountability Committee leaders following their review of an FBI document regarding potential wrongdoing by President Joe Biden.
The disagreements arose over key conclusions, particularly regarding whether the matter is part of an ongoing investigation.
Chairman James Comer (R-Ky.) claimed that the document, obtained through a subpoena, is connected to an ongoing investigation alleging that Biden may have accepted a bribe while serving as vice president. He emphasized the seriousness of the allegations and insisted on further congressional investigation.
"This is just the beginning. It appears that this investigation is part of an ongoing probe, which I assume is taking place in Delaware," Comer stated confidently after the briefing.
Meanwhile, Rep. Jamie Raskin (Md.), the top Democrat on the panel, revealed that the FBI had decided against advancing its initial investigation into the matter. The bureau determined that the secondhand information did not warrant further action, as assessed by a group appointed by then-Attorney General Bill Barr.
Raskin clarified, "What we're dealing with here is a confidential human source reporting a conversation with someone else. Essentially, it's secondhand hearsay. The source had no way of verifying the accuracy of the information provided."
He added, "The FBI conducted the necessary investigative due diligence during the assessment period and found no grounds for escalating it from an assessment to a preliminary investigation. Their prosecutorial protocol requires articulable facts indicating suspicion of criminal activity, which they determined did not exist, leading to the conclusion of the investigation."
CNN and NBC have both reported that a team led by former U.S. Attorney Scott Brady was unable to corroborate the 2020 allegation.
The clash between Comer and Raskin stems from their differing interpretations of the briefing. While Comer maintained that an ongoing investigation was confirmed, with his assumption pointing to Delaware, Raskin expressed surprise at Comer's claim, stating that no criminal charges were filed, and the FBI did not escalate the investigation.
Raskin later clarified that much of the information provided by the source had already been shared with the FBI by Rudy Giuliani.
This vague allegation against Biden appears to intersect with Comer's investigation into overseas business dealings involving the president's family members, including Hunter Biden and James Biden, as well as their associates.
Comer referred to financial records reported in an interim memo on the Biden family's business dealings last month, stating, "The claims in the document align with what we uncovered and disclosed in Romania. It suggests a pattern of bribery, with payments being funneled through shell accounts and multiple banks, which is commonly referred to as money laundering."
Committee Republicans have obtained access to suspicious activity reports from banks, which they claim reveal over $10 million flowing from foreign entities to companies associated with the Biden family. However, it should be noted that these reports do not necessarily indicate any illegal transactions occurred.
However, Comer remained steadfast in his plans to hold FBI Director Christopher Wray in contempt for his failure to physically hand over the document during the briefing, announcing that a vote on holding Wray in contempt of Congress would take place on Thursday.
In response, the FBI issued a statement on Monday, saying this action as an unnecessary escalation and emphasizing its efforts to accommodate the committee's request, including providing access to the document in a secure reading room at the U.S. Capitol. The agency explained that such measures are commonly employed to safeguard important concerns, such as source protection and investigation integrity, in response to congressional requests and legal proceedings.