Badges For Cash: Trump-Loving Virginia Sheriff Indicted in Bribery Scheme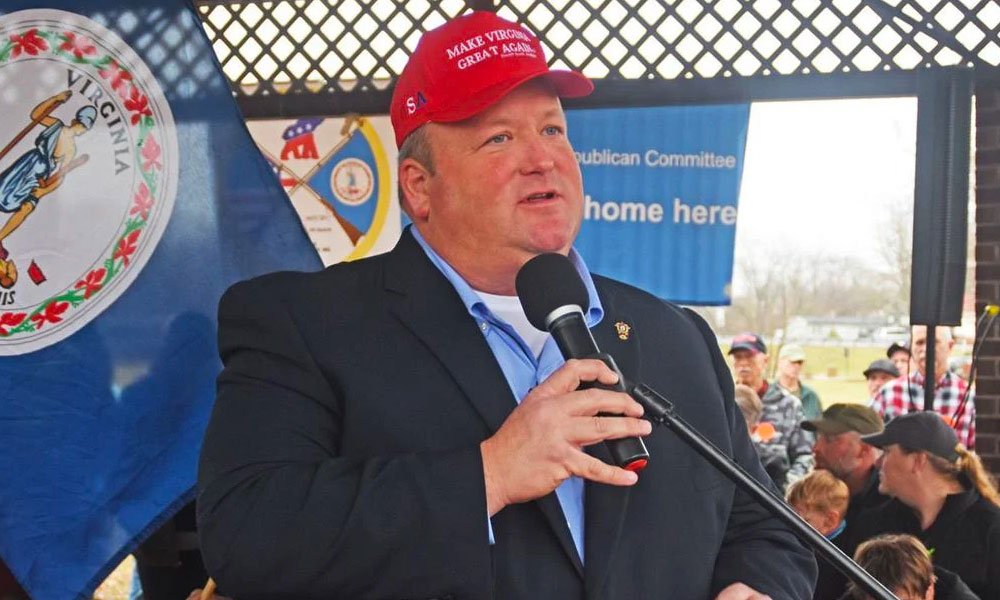 Federal charges have been brought against the sheriff of Culpeper County, Virginia, for allegedly engaging in a scheme where he exchanged deputy badges for campaign contributions.
According to a Reuters report, Sheriff Scott Howard Jenkins, 51, stands accused of misusing his position by appointing volunteers as auxiliary deputy sheriffs in return for bribes, as stated in an unsealed indictment from the Western District of Virginia.
The indictment reveals that Jenkins accepted at least $72,500 through this alleged scheme. Additionally, three individuals who accepted appointments as deputy sheriffs—Rick Tariq Rahim, 55, from Great Falls; Fredric Gumbinner, 64, from Fairfax; and James Metcalf, 60, from Manassas—also face charges related to the case.
According to the report, Jenkins is further alleged to have accepted a bribe from Rahim in exchange for approving a petition to reinstate Rahim's gun-carrying rights, despite violating the residency requirements of the state.
The report states that Jenkins authorized auxiliary deputy sheriffs to carry concealed firearms without obtaining permits, facilitated the payment of bribes through intermediaries, and disguised these payments as firearm purchases. Undercover FBI agents played a crucial role in investigating the scheme by posing as individuals interested in becoming auxiliary deputy sheriffs, with one agent even assuming a criminal record for the purpose of the investigation.
Sheriffs in several states often operate with limited or no oversight as the top law enforcement officials in their respective counties, making them susceptible to involvement in high-profile scandals.
In 2021, Sheriff Charles Lemon of Marlboro County, South Carolina, faced charges for allegedly instructing his deputies to subject an inmate to torture using a stun gun. Around the same time, Sheriff Craig Rowland of Bingham County, Idaho, was charged after brandishing a firearm at a teenage church group conducting door-to-door visits in his neighborhood, citing his suspicion due to frequent encounters with intoxicated individuals of Native American descent at his doorstep.