Alabama Fire Chief Charged With Felony For Pulling Gun On Black Real Estate Employees Taking Photos Of His For-Sale-Home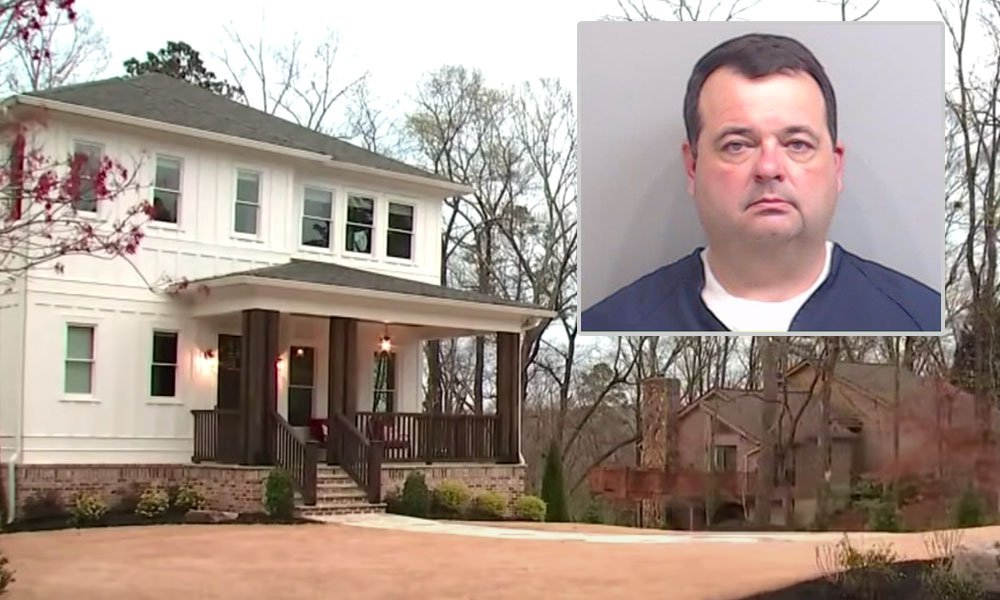 An Alabama fire chief is facing multiple charges after he pulled a gun on Black real estate employees who were at his for-sale home in Roswell, Georgia, for a real estate showing.
Jason Edward Rickels, 43, a fire chief in Tarrant County, was arrested after allegedly pulling the gun and then assaulting one employee who was there to shoot photos of the home, The Atlanta Black Star reports.
The report states that Rickels' farmhouse "is listed at $925,000 on Zillow. But when Regina Lee, a 33-year-old real estate agent, scheduled a showing at his home, Rickels showed up with a gun and damaged the camera of one of the photographers she hired."
Lee and cameraman Dwayne Clifford Boddie were at the home that was visited by multiple agents that day when Rickels pulled up and confronted them and eventually pulled a 9mm firearm, according to AL.com.
"They [Lee and Boddie] said Rickels arrived in an SUV and blocked in Boddie's vehicle. Jason (Rickels) asked him, 'What are you doing?' to which Dwayne (Boddie) stated he was doing video for a job and showed Jason his camera to prove what he was doing'" the report states before adding, "Boddie said Rickels grabbed the camera, smashed it on the ground and said, 'not here, you're not.'"
The report goes on to state that Rickels then pulling his gun and telling Boddie he would shoot him if he moved.
In an exchange filmed on a cellphone, Boddie cursed at Rickels about his damaged camera, with the property owner stating he thought it was a gun.
Rickels was subsequently taken into custody and charged with aggravated assault with a deadly weapon, possession of a firearm during commission of a felony, and second-degree criminal damage to property.
Watch the report below: