'A Nightmare': 212 Mass Shootings Have Occurred In The US So Far This Year, And Supreme Court Is About To Make It Worse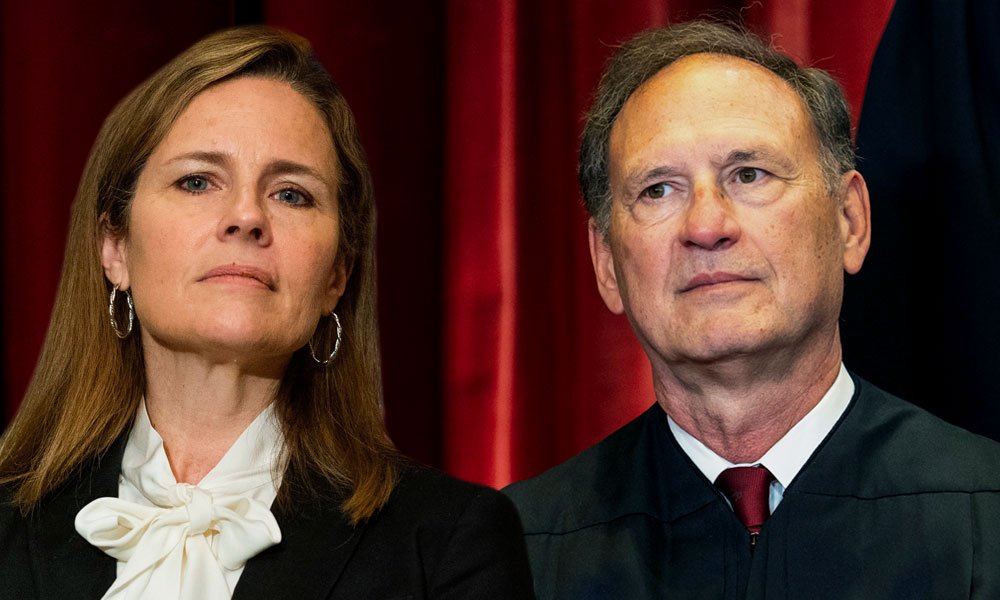 The shooting at an elementary school in Uvalde, Texas, that killed 19 children and two adults, marks the 27th school shooting this year. It came just 10 days after a shooting at a Tops supermarket in Buffalo, N.Y., that took the lives of 10 people. But that's only a fraction of the carnage that is taking place across the United States.
According to The Gun Violence Archive, an independent data collection organization, 212 mass shootings have occurred so far this year, as of Tuesday. The organization defines a mass shooting as an incident in which four or more people were shot or killed, excluding the shooter.
Meanwhile, as the nation reels from massacres, the Supreme Court is reportedly working behind closed doors on its first major Second Amendment opinion in more than a decade, and conservative justices appear to be set to make it even easier for people to acquire guns, CNN reports.
According to the news network, "the justices are penning opinions and dissents in a dispute that targets one concealed carry law in New York that is more than a century old. A narrow ruling could impact only a handful of states with similar laws, but a more expansive ruling could open a new chapter in constitutional challenges to gun safety laws across the country."
The deliberations come as the country mourns another tragedy, victims of gun violence plea for more action, and the political branches seem forever divided on a path forward.
In 2008, the Supreme Court ruled for the first time that the Second Amendment protects an individual's right to keep and bear arms at home for self-defense.
After the ruling, however, the justices largely stayed away from the issue, infuriating gun rights advocates and even some of the conservative justices.
However, after Amy Coney Barrett took her seat, the court agreed to take up a new case, highlighting the impact of former President Donald Trump's three nominees on the court, CNN noted.
As reported by CNN, the case, New York State Rifle & Pistol Association v. Bruen, "concerns a New York law governing licenses to carry concealed handguns in public for self-defense." It requires a resident to obtain a license to carry a concealed pistol or revolver and demonstrate that "proper cause" exists for the permit. Residents must show that they have a great need for the license and that they face a "special or unique danger to their life."
However, the conservative majority court seemed poised to strike down the New York law as going too far, arguing that everyone has the right to carry a gun for self-defense, with Justice Samuel Alito advocating for "law-abiding people riding subways who want to be able to carry a gun to protect themselves."
According to CNN, Alito asked New York Solicitor General Barbara Underwood about people returning from work late at night in Manhattan. A doorman, a nurse, somebody who washes dishes are all citizens who have to "commute home by subway." The conservative justice then suggested that they may be "people who are scared but who would not qualify for a license under the New York law."
"How is that consistent with the core right to self-defense, which is protected by the Second Amendment?" he asked, CNN reported.
Reacting to the development, Jonathan E. Lowy, the vice president, legal and chief counsel at the Brady Campaign, said: "The American people have had enough and are demanding solutions to stop the slaughter. If the Supreme Court adopts the extremist view of the Second Amendment that the gun lobby is pushing, many of those solutions could be taken off the table, and we could be forced to live in this gun lobby-made nightmare."
Read the full report on CNN.