Zip Ties MAGA Rioters Ordered To Remain In Jail While Their Trial Is Pending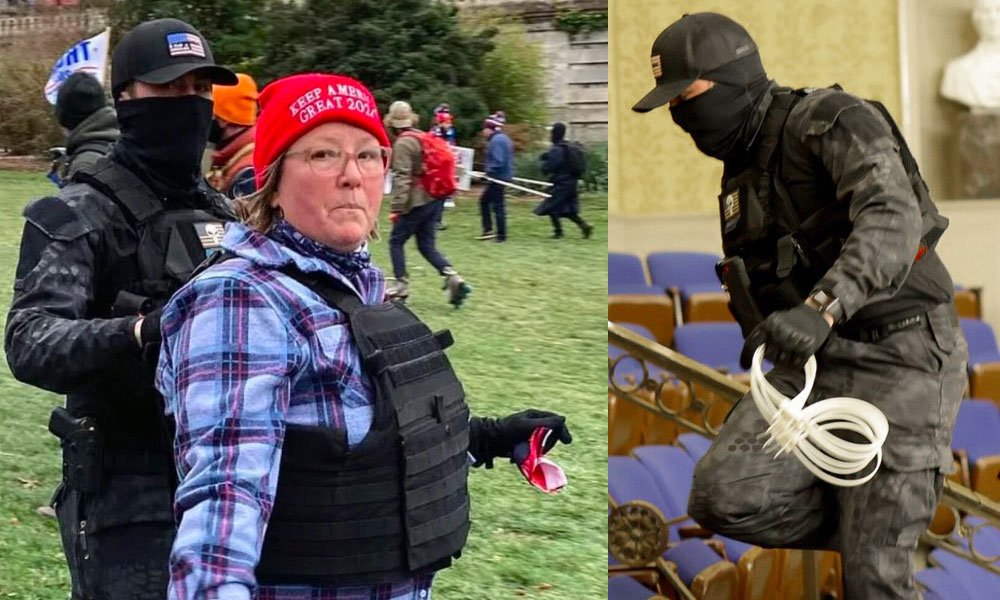 Two of the most notorious participants in the deadly insurrection at the Capitol on January 6 must remain in jail while their trial is pending, a federal judge ruled Wednesday.
In his ruling, U.S. District Court Judge Royce Lamberth said that Eric Munchel, who notoriously hopped a guardrail in the Senate chamber while armed with a taser and zip ties, along with his mother, Lisa Eisenhart, espouse ideas so dangerous and chilling that they couldn't safely be released into the community.
Lamberth leaned heavily on their statements to local media — embracing armed revolution, and expressing willingness to commit violence and even die to stop the election results — as proof they would be dangerous to others.
"The Court takes Eisenhart at her word," Lamberth, an appointee of President Ronald Reagan, wrote in a 17-page order he issued shortly after a hearing held via Zoom. "She, like her son, invoked the American Revolution, indicating support for violent revolt. In fact, she even indicated that she was willing to give her life in support of her cause. Thus, Eisenhart, too, has indicated that she is willing to repeat her behavior."
The ruling means that two of the most notable figures from the Jan. 6 insurrection will remain detained for the foreseeable future and gives prosecutors the upper hand in expected negotiations for a potential plea deal. They've both been in custody since their arrests in Tennessee more than a month ago.