Woman Slaps Grocery Store Worker Who Asked Her To Wear a Mask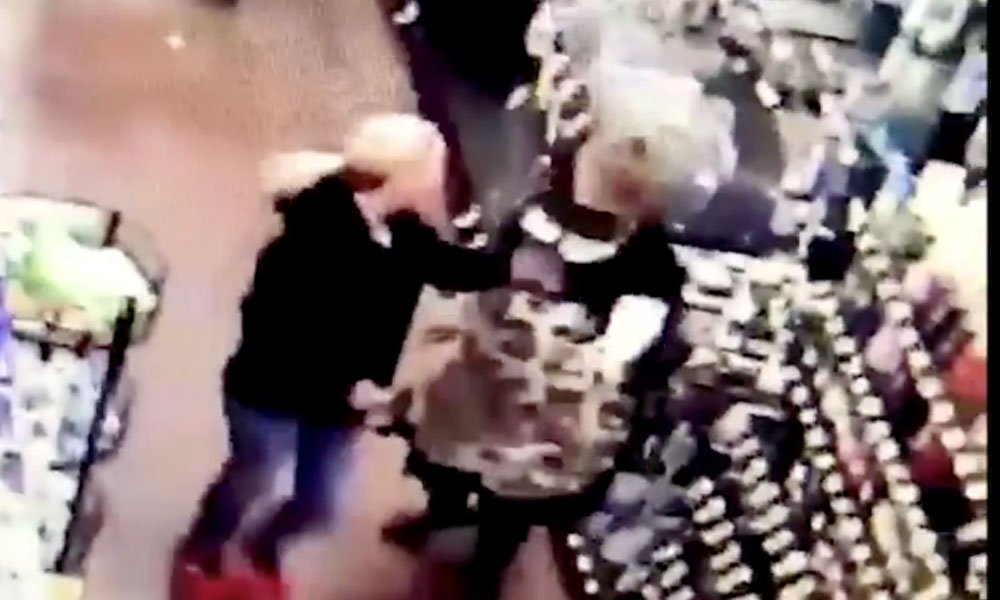 Surveillance footage taken at a King Soopers grocery store in Parker, Colorado, shows a woman slapping a grocery store employee who asked her to wear a face mask.
The video, released by parker Police, shows the employee walking up to a shopper and asking her to put on a face mask. The woman then turns around, walks toward the employee, and slapped her in the face as she passed her by. The worker also says that the customer called her a vulgar name.
The store says that the woman is a regular and has been told multiple times to wear a face mask, and every time the woman claims she has an unspecified "medical condition" that prevents her from doing so.
The worker told local station KDVR that, while she wasn't hurt by the slap, she would still like to see police press charges against the woman for harassment. Authorities said they're searching for a woman.
Watch the video below.