WNBA Star Brittney Griner Freed From Russia In High-Profile Prisoner Swap: Report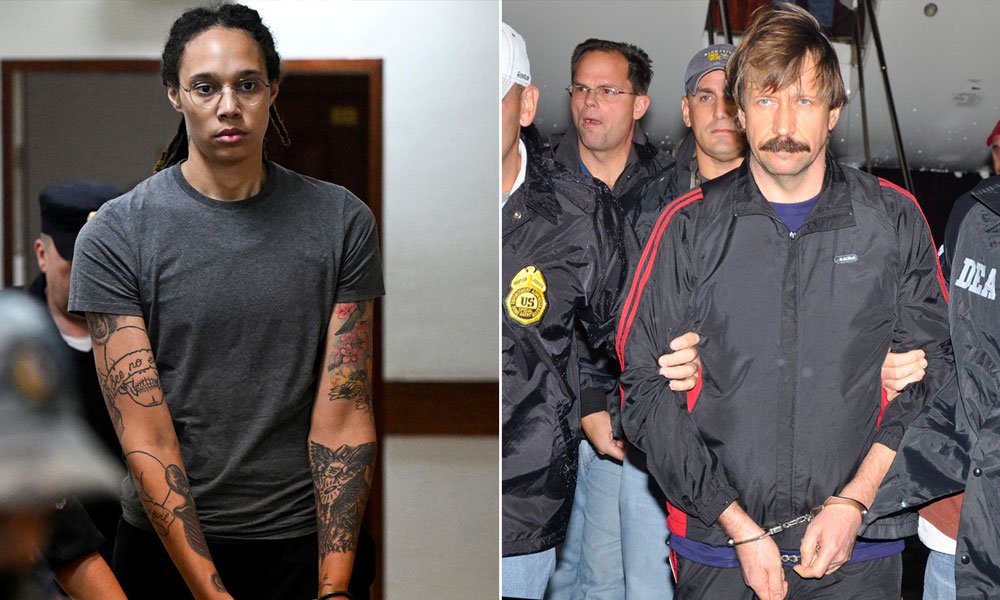 WNBA star Brittney Griner has been released from a Russian prison after the Biden administration negotiated her release from a Russian penal colony in exchange for an arms dealer. President Joe Biden signed off on the trade, which took place in the United Arab Emirates, multiple news outlets reported.
As noted by NBC News, "The move marks one of the most high-profile prisoner swaps between Moscow and Washington since the Cold War, with the Kremlin seeing the return of Viktor Bout, who Russian President Vladimir Putin has been wanting to get back — and who had served 11 years of a 25-year sentence in the United States."
Bout is known as the "Merchant of Death" because he was considered one of the world's largest illicit arms dealers. He was sentenced to 25 years in federal prison in 2012 after he was convicted of selling arms to Colombian rebels, which prosecutors said were intended to kill Americans. The Kremlin has been demanding his release over the past decade, saying he was unfairly targeted.
CNN reported that the Biden administration had sought the release of Griner and another American that the State Department has declared wrongfully detailed, Paul Whelan. But the Russians refused to release Whelan as part of the swap.
Griner's return to the United States will cap a monthslong saga that began in February when she was arrested on drug smuggling charges at an airport in the Moscow region. Despite her testimony that she had inadvertently packed the cannabis oil found in her luggage, she was sentenced to nine years in prison in early August and was moved to a penal colony in Mordovia in mid-November after losing her appeal.
The 32-year-old basketball player was the subject of prolonged and often public negotiations between the two countries after a trial that underscored frayed relations amid Russia's war in Ukraine.
The Washington-Moscow swap marks the most prominent diplomatic engagement between the two countries since the U.S. and its allies firmly backed Kyiv and condemned the Kremlin for launching the war against its neighbor in February.