CLOWNING AROUND: Kari Lake Rips Arizona 'Circus' For Certifying 'Sham' Election, Vows To Sue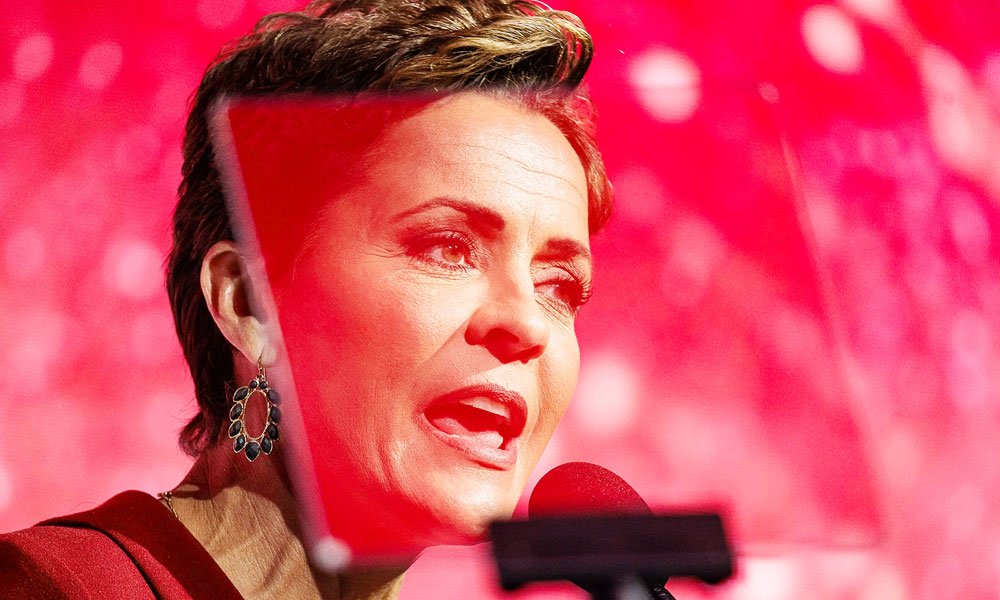 On Monday, Arizona election officials certified the state's 2022 midterm. The proceeding was uneventful, even boring, and most voters on both sides seem content with that. Unless you are defeated MAGA candidate Kari Lake.
"We will not stop fighting," defeated Republican gubernatorial candidate Kari Lake tweeted, "Because the people of Arizona were disenfranchised."
When her tweet didn't get enough traction, she showed up on Steve Bannon's podcast to accuse Twitter of disabling "likes" and "retweets" on her account and pitched her upcoming appearance alongside former White House Press Secretary Kayleigh McEnany and MyPillow CEO Mike Lindell at the "America Fest" conference.
"To all my fellow 'Election Deniers' out there," she tweeted over the weekend, "it turns out we were RIGHT. Again."
Now, she's attacking state officials as "clowns" and is vowing to sue the state on Friday to get the election "decertified."
To be clear, Lake has every right to file her lawsuit, even if counterproductive. But it looks doomed to fail and deservedly so.
"Arizona is at the tip of the spear," Lake said in an overly filtered video posted on Twitter. "And we just had an election here November 8, which was run like they run elections in banana republics. And this is why I'm going to be contesting the election," she declared.
"As you saw earlier this week. Some of the, I call them clowns running our circus of elections, actually certified the election, my opponent, Katie Hobbs, who should have recused herself but oversaw the election in a very shady and shoddy way, actually certified the election and a lot of American first patriots were saying Carrie, 'what do you do one, why aren't you contesting this? What's wrong?' And what they don't realize is that in order to contest an election in Arizona, it has to be certified."
"So this sham election had to be certified for us to begin contesting it and we will be contesting it. We're going to be filing our lawsuit on Friday and I'll be filling you in more later on in this program about the lawsuit and what's coming up," Kari concluded.
Watch her rant below.
Filter-fanatic Kari Lake claims "clowns" certified her election, and she will be filing a lawsuit on Friday. pic.twitter.com/ZwtthwXl22

— PatriotTakes 🇺🇸 (@patriottakes) December 7, 2022