Watch Don Trump Jr.'s Reaction To His Father Facing '450 Years' In Prison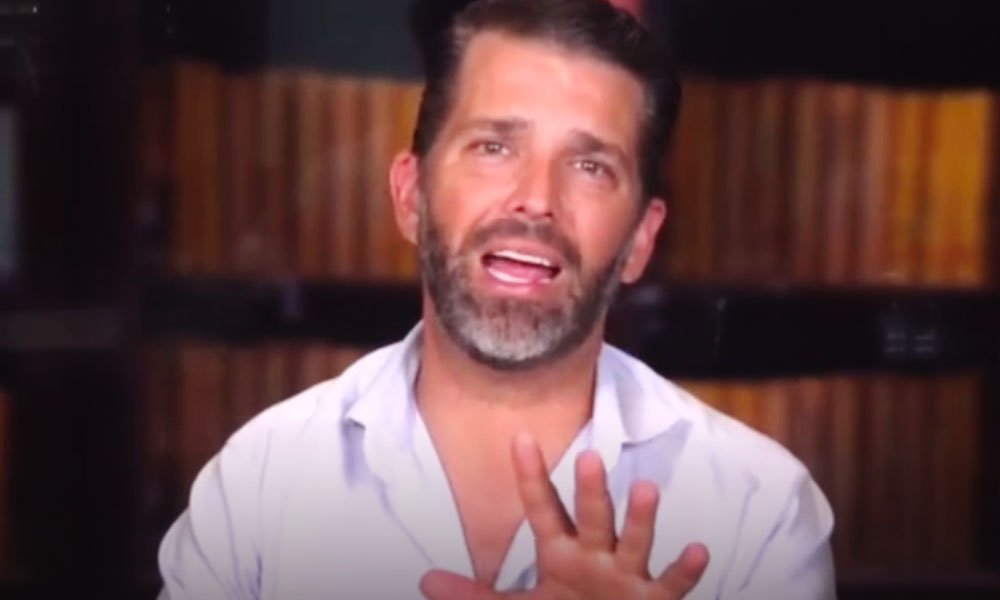 During a podcast on Tuesday, Donald Trump Jr. chuckled while mentioning the possibility of his father, Donald Trump, facing a 450-year prison sentence.
The former president's son expressed his frustration with the Department of Justice, criticizing their focus on his father instead of the current president.
Amidst laughter, Trump pointed out that a person named Jack Smith, whom he referred to as a "deep state hack," was actively pursuing legal action against his father, aiming to put him behind bars for more than four centuries.
"To muddy the waters, deep state hack Jack Smith is busy targeting my father," Trump Jr. laughed, "wanting to put him in jail for over 450 years."
Reports indicate that the ex-president could potentially be sentenced to up to 100 years in prison for a classified documents case, and there is the possibility of additional charges related to the 2020 presidential election that might extend his sentence.
Watch: