Washington DC on Edge as Explosive Devices and Molotov Cocktails Explode In Multiple Locations — Suspect on The Loose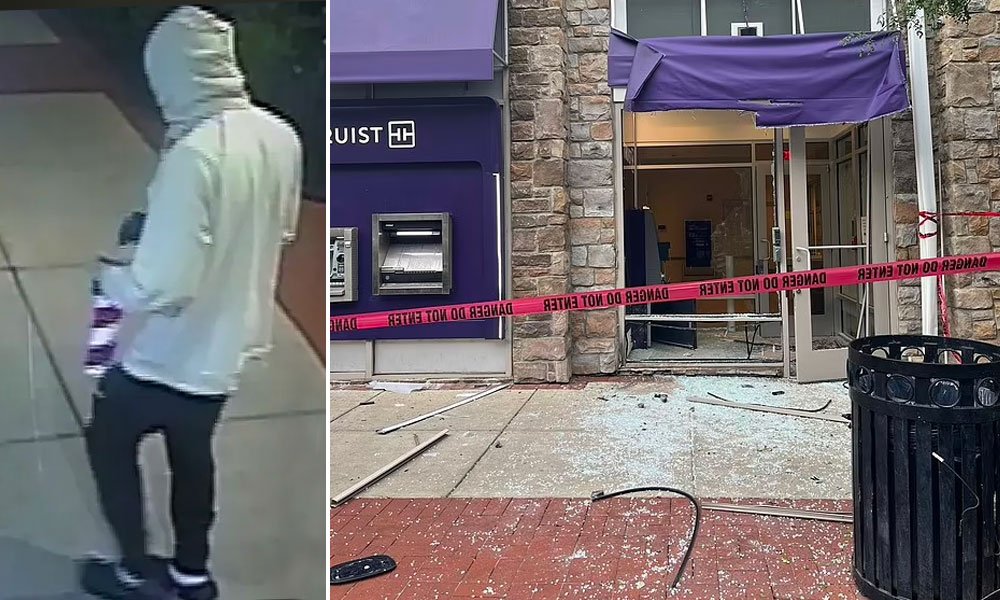 Washington, D.C. woke up to a series of alarming attacks as 'explosive devices' and a Molotov cocktail-style object were detonated outside multiple businesses in Northeast D.C.
The incidents, which occurred just minutes apart, targeted the Truist Bank, Nike store, and Safeway grocery store in Northeast Washington. Although damage was sustained at each site, thankfully, no injuries have been reported.
The first attack took place at 4:30 a.m. on Sunday morning when an explosive device was detonated on the sidewalk outside the ATM at Truist Bank on Washington Place NE. The perpetrator quickly fled the scene in a vehicle, leaving behind damage and panic in their wake. A mere six minutes later, at approximately 4:36 a.m., the suspect struck again, detonating another explosive device at the Nike Store on H Street.
The series of targeted attacks concluded at 4:45 a.m. when the suspect threw a Molotov cocktail at the Safeway on 40th Street before making a swift escape.
The motive behind these shocking attacks remains unclear, leaving authorities and local residents on edge. The MPD has not yet released any information regarding the suspect's description, adding to the complexity of the investigation.
As authorities hunt for the suspect, the Metropolitan Police Department (MPD) is reaching out to the public for assistance and offering a reward of up to $20,000. The MPD is urgently calling on citizens with any information or footage from the locations of the incidents to come forward and aid in the investigation. Witnesses and anyone with potential leads can contact MPD at (202) 727-9099 or text their tips to the Department's TEXT TIP LINE at 50411.
Residents and visitors of Washington, D.C. are advised to remain vigilant and report any suspicious activity to the authorities promptly.