WaPo Obtains Video Of Roger Stone Calling Trump's Presidency 'Biggest Mistake In American History'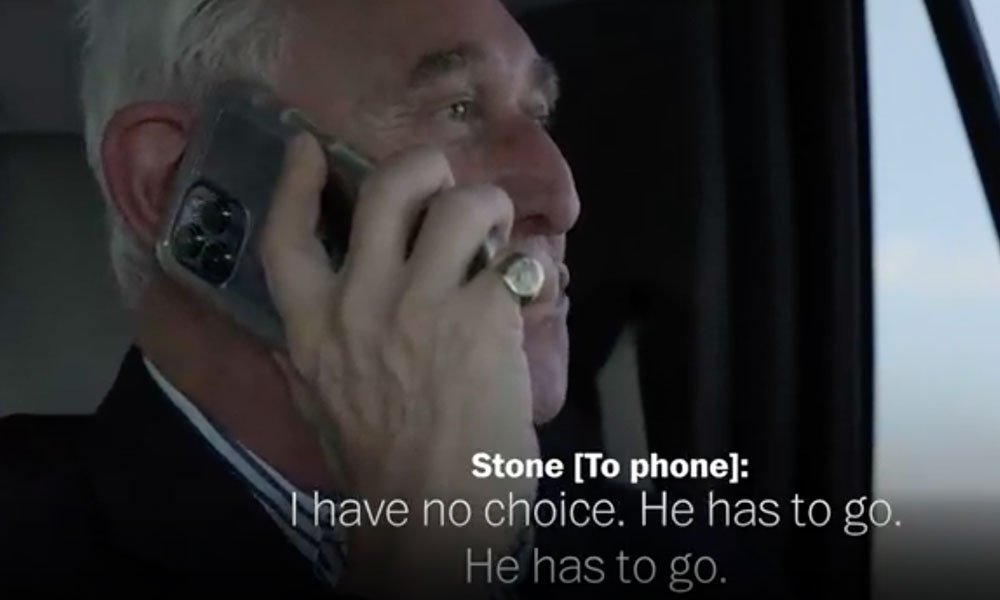 Footage obtained by The Washington Post shows longtime Republican strategist and Donald Trump ally Roger Stone calling Trump's presidency the "greatest single mistake in American history" and vowing to come public about his support for Trump's impeachment.
In a video filmed on January 6, 2021, as the Capitol riot unfolded, Stone lashed out at Trump for reportedly issuing a blanket pardon to protect himself and other Trump allies from prosecution over their attempts to overturn the 2020 election results.
Another video shows Stone talking to a friend on inauguration day savagely criticizing Trump's son-in-law and adviser Jared Kushner – "he needs to have a beating" – before rounding on the former president dubbing him the "greatest single mistake in American history."
"I'm done with this president. I'm going to go public supporting impeachment. I have no choice. He has to go. He has to go. Run again! You'll get your fucking brains beat in," Stone said in the clip, appearing to mock any future presidential runs by Trump.
In the footage, Stone seemed especially enraged that the former president had on that day pardoned his former chief strategist Steve Bannon, who was facing federal fraud charges, The Post said.
The videos were filmed by Danish filmmakers for an upcoming documentary titled "A Storm Foretold" according to The Post.
Despite his outrage, however, Stone worked behind the scenes to promote the "Stop the Steal" movement, which spread false election fraud conspiracy theories, and galvanized Trump supporters in the lead up to January 6 attack on the US Capitol, the outlet reported.
The Post also noted that a few weeks later, Stone said he would support a Trump 2024 presidential bid.
Read the full report on The Washington Post.